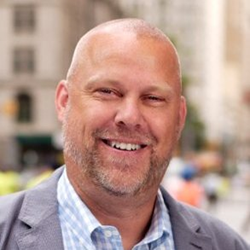 Dr. Gary's long experience in IVF genetics will contribute to further reinforce our goal to become a relevant partner for US clinics
Miami, Florida (PRWEB) September 28, 2016
Igenomix is thrilled to announce the appointment of Dr. Gary Harton as COO of US operations. Dr. Harton will be responsible for all operations of Igenomix's business lines in the United States including preimplantation genetic screening (PGS), preimplantation genetic diagnosis (PGD), products of conception (POC) testing and the endometrial receptivity array (ERA) test as well as the teams that support the lab operations. This appointment further supports the continuous growth of Igenomix and the Igenomix team worldwide.
Dr. Gary Harton
Chief Operations Officer
Following 20 + years in both laboratory and clinical management in the IVF field, Dr. Harton began his commercial career performing business development roles with two companies prominent in reproductive genetics. He has been involved in a number of exciting breakthroughs in the field of reproductive genetics and has served on a number of international committees including the ESHRE PGD Consortium as well as the Steering Committee for External Quality Assessment through UK NEQAS. Dr. Harton is certified by the American Board of Bioanalysis (ABB), is a member of American Society for Reproductive Medicine (ASRM), the European Society of Human Reproduction and Embryology (ESHRE), and Preimplantation Genetic Diagnosis International Society. He graduated from James Madison Univ. and received his Ph.D. at the Univ. of Kent, Canterbury, UK.
Commenting on this appointment, CEO of Igenomix, David Jimenez said " we are delighted to have Gary joining us in his new position. I have had the opportunity to work with Gary in the past when he was working at Bluegnome, Illumina and Progyny, either as a vendor or a customer of Igenomix and we have always admired his knowledge, his commitment to patients and customer satisfaction, and his personal skills. Gary's long experience in IVF genetics will contribute to further reinforce our goal to become a relevant partner for US clinics"