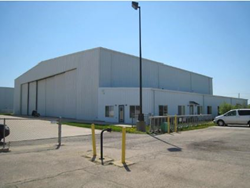 Chicago, IL (PRWEB) June 10, 2014
Online property auction powerhouse Micoley.com will be flexing its muscles over the next couple of months, so buyers in the state of Illinois should take careful note: over 60 properties in the state of Illinois alone are currently available for purchase online, if there are no takers prior to the corresponding auction date -- June 21, July 26 or August 23, depending on the property.
This auction event applies to every conceivable buyer -- first-time home purchasers, experienced investors, and those in the commercial property arena, will find something of interest. Property types range from single-family homes to a church, golf course, airport hangar, restaurants, nightclubs, office and retail space, and vacant land of all types, including waterfront property.
At 112-114 Church Street in downtown New Lenox (zip: 60451), Will County is a beautiful and historic (originally built in 1899) church and office building. The building is nearly 14,000 square feet, and the church portion can hold approximately 100 people for services; the rest of the space is dedicated to offices and a large common room. Below the sanctuary is a basement level with several individual offices. The office portion of the building features office spaces and a large room rough plumbed for a kitchen. Restrooms are available on each floor, and there are approximately 15 parking spots, plus street parking. The property lists for $375,000 with an opening bid of $295,000.
Those who love to hit the links will want to look into what Micoley.com is offering next. At 200 E Gurler Rd in DeKalb (zip: 60115) is the Green Tree Golf Course, a 9-hole, par 35 public course with a putting green adjacent to its 4,500-square foot clubhouse. The clubhouse also has more unfinished space in its basement, plus office rooms, a bar, kitchen area, banquet room and a large storage room with an overhead drive-in door. The property is listed at $345,000 with an opening bid of $225,000.
At 3318 Sheridan Road in Zion (zip: 60099) over in Lake County is a 1.32-acre lumber yard and store that contains several outbuildings and a small retail service building with 7,403 square feet. Currently the site is accessible from Sheridan Road; however (per an appraiser), if cleared and redeveloped the site could possibly be accessed from Colgate Road, as well. This piece of real estate is listed at $275,000, with an opening bid of $175,000.
Each one of these properties has motivated, high-energy sellers entertaining early bids, meaning that although all three are scheduled for auction, they may very well sell before that date arrives. Potential buyers would be well advised to begin researching as soon as possible if these properties pique their interest. Indeed, all three properties, along with the full spread of offerings -- which also include residential homes and vacant land -- can be viewed by visiting micoley.com.
Interested parties should visit micoley.com to find photos and details about the properties, or by visiting in person and performing an inspection on site, which is highly recommended. 1-866-371-3619 is Micoley.com's information line. Additionally, Micoley.com features a live chat service through which questions can be answered.
About Micoley.com:
Green Bay, Wisconsin-based Micoley.com is a real estate marketing firm specializing in project focused auctions of bank-owned properties throughout the United States. The Micoley.com approach to real estate marketing tailors each auction plan to the client's individual needs. The site is constantly being updated for the benefit of buyers, as large scale auction events are held monthly, and new properties are added daily. IL Broker Firm: Micoley.com LLC #481.011994. IL Broker: Robert Stone #471.015845. WI Auctioneer Firm: Micoley.com LLC #432-53. Registered Wisconsin Auctioneer: Wade T. Micoley #2647-052. WI Broker Firm: WM Enterprises, Inc. #835181-91. WI Broker: Wade T. Micoley #43427-90. For a full list of licensing please visit their website.