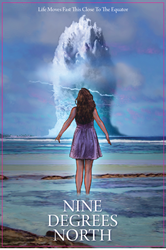 "We left reluctantly and with great sadness - as our beautiful island became the location of the greatest destruction humankind is capable of, and we lost our way of life." ~ Mayor of Bikini Atoll, Alson Kelen
Santa Barbara, California (PRWEB) February 20, 2014
On March 1, 1954, the United States detonated the largest nuclear bomb in its history on the Bikini Atoll in the Marshall Islands. Sixty years later, former Marshall Islands resident Kim Klein and her partner Michael Bayouth, are calling upon the world to commemorate "Illumination Day," and bring worldwide attention to this atrocity on humanity that should never be forgotten and should never happen again.
On March 1, 2014, people from all countries are asked to join together online and in their communities to educate, pay respect, and honor the Marshallese people affected by the Castle Bravo test, which was 1000 times more powerful than the bomb dropped on Hiroshima.
Klein and Bayouth's social media campaign on Facebook for "Illumination Day" hopes to collect 60,000 shares of their Illumination Day candle through March 1, 2014, in honor of this year's 60th anniversary.
To help bring awareness to this global issue, Klein and Bayouth, authored the novel "Nine Degrees North", a coming-of-age story which chronicles the dramatic "fall-out" of six teenagers' lives while living on Bikini Atoll in 1969. The book is available in both e-book and paperback here on Amazon.com.
Understanding firsthand how the blast affected Marshall Island's residents, the authors felt compelled to share their unique perspective with the world and write their novel as a think-piece to bring awareness to the long-term physical and emotional consequences and devastation left by nuclear bombs.
Author Bayouth says, "Co-writing `Nine Degrees North' imbued me with a sense of purpose well beyond the task of storytelling."
"These islands matter," says author Kim Klein, "These people matter. We talk about the beauty of the place and how wonderful it was to live there, while forgetting that the Marshallese had to leave their home in order for us to do so."
Between 1946 and 1958 the U.S. nuclear testing program tested 67 nuclear weapons at Bikini and Eniwetok. Case studies reveal that over 130,000 military and civilian lives were lost during this 12-Year span. In 2012, Marshallese resident Kathy Jetnir-Kijiner shared her powerful message and voice in this video "Tell Them" to help bring awareness to the Marshallese people.
The Marshall islands were also named an official United Nations Educational Scientific and Cultural Organization (UNESCO) World Heritage Site. According to UNESCO, whose mission is to bring peace to the minds of men and women, World Heritage Sites have significant world histories and belong to all the peoples of the world, irrespective of the territory on which they are located.
On February 28th 2014, the Northwest Arkansas Community College located in Bentonville, Arkansas will also commemorate the victims of the Bravo Test, where many of the victims and their families were relocated. The event will feature remarks by Republic of the Marshall Islands General Carmen Chong Gum, a candlelight service, and a presentation by Columbia University Fellow Dr. Jessica A. Schwartz. March 1 is a national holiday known as "Remembrance Day" in the Marshall Islands.
The mayor of Bikini Atoll, Alson Kelen says, "We left reluctantly and with great sadness - as our beautiful island became the location of the greatest destruction humankind is capable of, and we lost our way of life."
Authors and "Illumination Day" founders Michael Bayouth and Kim Klein currently live in Santa Barbara, CA and are available for interviews by contacting mike(at)bayouth(dot)com, palmavenuepublishing.com or by calling (818) 384-0635, PST.
Based in Santa Barbara, "Innovative Creative Content: What Makes You Different Connects Us All" is a Content Marketing Firm focusing on successful client branding and global marketing through targeted content and storytelling campaigns. For more information, visit their website at http://www.innovativecreative.co or contact them directly at email (at) innovativecreative (dot) co.