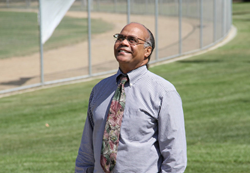 Irvine, CA (PRWEB) July 19, 2014
David Heard, creator of Love Flags, will be a featured speaker at the Imagination IQ live event. Imagination IQ's live event will dive deeper into the concepts of "Imagination Engineering" and help attendees integrate this Hangout content into their bodies for powerful, on-demand manifesting. The Imagination IQ event on November 20th and November 23rd in Irvine, CA is an "Anti-event" so attendees can be inspired, not just indoctrinated.
Since Imagination IQ is so different from other events, the creators want to share the Imagination IQ Event Promise: attendees will experience a fun and easy roadmap to monetize their dreams. It is really that simple. By the time one leaves Imagination IQ, they will have a roadmap that leads one to monetizing their dreams and manifesting on-demand. Easy and effortless are a few things one will feel as they explore new possibilities at Imagination IQ.
Turning one's dream into money-making engines will only be the beginning. The kind of people who are perfect for Imagination IQ are as follows:
Hesitant Dreamer - Big dreams for a business and life were ridiculed and put to shame by others, and as a result one has decided to "play it safe" and do "business as usual". One has a tendency to hide one's aspirations because one's fear that they will be trampled upon and will fail.
Full-bodied Dreamer – One dreams and imagines so well, that they get caught in the wake of their own soulful creations making it difficult to transform their visions into tangible, real-world, money-making results.
Curious Engineer - One tends to spend most of their time in the highly analytical realms and one loves to quantify and qualify everything. One would like to have more imagination flowing through them, but one is afraid that one will lose their sense of identity if they let it in.
Imagination IQ is a safe and sacred container. It is a place to shed and release the shame surrounding one's dreams so they can step into the truest embodiment of themselves and what one is called to manifest into the world.
Attendees will leave the event experience with a fun and easy roadmap to monetize their dreams. It will include systems, structures, and platforms onto which dreamers can pour their hearts, souls, minds, and bodies in order to effortlessly manifest their dreams on-demand.
About David Heard
David was a U.S. Marine Corps military dependent growing up and served his country by being in the U.S. Air Force for four years. After providing this service he then worked for a major utility company for 33 years and has since retired to pursue his destiny and dream by creating his company, Love Flags. His mission is to assist families and friends of families before, during and after their grieving process, to provide a deeper, stronger connection.
David Heard
Love Flags
http://www.LoveFlags.com
David(at)LoveFlags(dot)com
(760) 212-6705