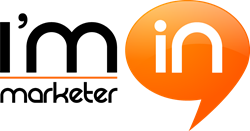 Las Vegas, NV (PRWEB) September 03, 2013
Boulder Highway, the business directory website, is now accessible through their new mobile app. They have teamed up with I'm In Marketer, the small business apps developer to make it easier for users to search for goods and services in the areas they serve.
BoulderHighway.com is the one-stop site for those who are searching for products, services, or business names in Las Vegas, Lake Mead, Henderson, and Lake Las Vegas. With more and more people turning to their mobile phones and other handheld devices, it is only right that they join the mobile app revolution. They have made the right decision by trusting I'm In Marketer, the reliable small business apps developer based in Saint Charles, Illinois.
The app for Boulder Highway has all the essentials in one tiny program. With one tap on each category, it is much easier for users to find what they are looking for. The app contains various items for easier lookup including pets, restaurants, fast food, auto rentals, home needs, and hotels among many others. It also has a tip calculator for those who want to know how much to tip speedily. It requires the user to input the tip percentage, which is already set to 15% by default. The calculator also needs the number of people needing the service and the total amount to be paid. This tool can be used no matter how many times and does not charge anything.
The app, in general, is simple and straightforward. Users only have to tap on any of the categories available and they will be presented with a map. For instance, the user wants to learn if there are any fast food restaurants near the area. By tapping on the Fast Food category, the user will be taken to a large US map that highlights the points where there are fast food locations. If the user does not want to use the map view, opting for the List view will give the user a straightforward list of the nearby fast food restaurants.
There is another feature in the app called Social Media which will take the user to any of the social media accounts of the Boulder Highway. It includes Facebook, Twitter, and YouTube. What makes this app special though is that it has the Boulder Bargain embedded in it. This gives the users of the app a chance to save whenever they mention Boulder Highway upon their purchase. Right now, users can get 10% off when they unlock this virtual loyalty coupon.
The app for Boulder Highway is a great way for users on the go to have this local directory service right at their fingertips. The app is expertly designed by I'm In Marketer, giving the users a method of finding local businesses or any listing by simply toggling between the map or list view. The app is the only thing they need to obtain directions, browse the business' website, copy the business' phone number, and more.
You can go to https://itunes.apple.com/us/app/boulder-highway/id663496945?mt=8 and download the app for you Iphone, or to https://play.google.com/store/apps/details?id=com.app_boulderstrip.layout and download it for your Android mobile device.
About Boulder Highway
BoulderHighway.com and the sister website BoulderStrip.com serve both as a directory and an advertising site for businesses in Clark County, Las Vegas, and nearby areas. With their new app, both customers and entrepreneurs can benefit from enhanced pages on goods and services. More information about the company can be found at their website here: http://www.boulderhighway.com/.
About I'm In Marketer
I'm In Marketer knows how to help business owners in gaining more customers. With their distinctive and useful small business apps, it is no wonder that they are a trusted force in app designing today. Visit their website at http://iminmarketer.com/ for more information.