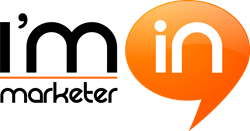 West Virginia (PRWEB) August 06, 2013
Elkhorn Inn & Theatre aims to enter the world of small business apps with a bang. They have collaborated with I'm In Marketer to seamlessly make their business even more accessible.
Since Elkhorn Inn & Theatre is a hotel located in a historic trail, most if not all of their clients are always on the go. There is no better method to serve them than to have an app that will work two ways: to strengthen their internal operations and to allow them to interact more effectively with their customers. Partnering with I'm In Marketer, a trusted name when it comes to developing small business apps, they now have their own mobile app that customers can download and install into their phones and tablets.
I'm In Marketer is renowned for being able to produce apps that are simple in design, but comes heavy-loaded with useful features. Upon launching this new app, users will find an attractive layout showcasing the Elkhorn Inn & Theatre itself. Scrolling to the right, many other photos can be found highlighting fine dining and enjoyable activities that clients can try as they stay in this hotel.
While browsing through the scrollable images, there are four buttons that remain at the bottom part of the app. These are for contacting Elkhorn Inn & Theatre, their fine dining menu list, their exact location, and their gift shop. One of the highpoints of the app is the Fine Dining button, which features all the scrumptious foods that Elkhorn Inn & Theatre offers.
I'm In Marketer cleverly categorizes the menu list into a number of groups including Breakfast Options, Individual Dining Options, and Four Guest Special Dinner. Tapping on any of these options will present yet another category and tapping once more will bring up the description for that menu. Set in front of an appealing background, the Fine Dining button not only grants customers access to the food lists, but also to a cool, laidback design that best represents Elkhorn Inn & Theatre.
Of course, small business apps are not complete without something that works as an incentive for the customers to use the app more and to visit the business itself. This is why I'm In Marketer reserves one slot in the app for the Gift Shop. By tapping on this button, customers get to view the items that can be bought in the hotel during their stay. The Gift Shop offers this kind of convenience where customers only have to add an item into their virtual shopping cart and they can buy it immediately.
Both Contact Us and Around Us buttons require access to the app user's location. Evidently, the Contact Us menu is where customers can view the virtual map and launch the company's website straight from the app. Around Us, on the other hand, is where users can access attractions and other hotspots around the area.
You can download the new mobile app for the Elkhorn Inn at the Apple App Store: https://itunes.apple.com/us/app/elkhorn-inn/id663069650?mt=8 , and for android at Google Play: https://play.google.com/store/apps/details?id=com.app_elkhorn.layout.
About Elkhorn Inn & Theatre
Established by Dan and Elisse Jo Clark, Elkhorn Inn & Theatre is a hotel fittingly located in Landgraff, West Virginia. They boast a friendly service with a great number of charming places that surround the inn. There are about 13 deluxe rooms here - all furnished with artistic designs that will remind each guest of the 1930s, but with a modern touch.
Information about Elkhorn Inn & Theatre can be found in their website:
http://www.elkhorninnwv.com/ and Facebook page: https://www.facebook.com/ElkhornInnandTheatre?ref=s
About I'm In Marketer
I'm In Marketer has a team of brilliant developers who have great focus on small business apps. The apps that they provide are not only high-quality, but they are also affordable. More information about them can be accessed through their website: http://iminmarketer.com/.