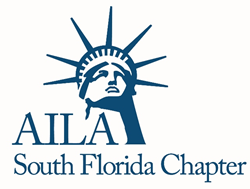 It is vitally important for immigrants to seek qualified counsel from a licensed immigration attorney for these important decisions, and not to let a scammer ruin their chances of benefiting.
Miami, FL (PRWEB) November 21, 2014
Following President Obama's announcement of executive action on immigration, the South Florida chapter of the American Immigration Lawyers Association (AILA South Florida) welcomes these changes and supports the protections they will offer. But AILA South Florida is also emphasizing to immigrants the critical importance of working with qualified representation on immigration processes, and warning of the grave financial and legal dangers that can come from working with unlicensed consultants or notaries.
"These changes have been a long time coming," said AILA South Florida President Jacob Ratzan. "As immigration attorneys, we come face-to-face with the harsh realities of our broken system every day in the absence of Congressional action. The President simply had to act. While a lot of the details are still waiting to be filled in, we know that many of these changes will have a real impact in the South Florida community."
Ratzan continued: "However, the shadow looming over this momentous achievement is the fact that many immigrant families will be taken advantage of by notarios and unlicensed consultants using this announcement to try to scam them out of their hard-earned money. The reality is that no new application forms are available yet and the guidelines that will determine eligibility are not yet finalized. It is vitally important for immigrants to seek qualified counsel from a licensed immigration attorney for these important decisions, and not to let a scammer ruin their chances of benefiting."
Included in the President's far-ranging plan are:

Deferred Action for the parents of U.S. citizen and lawful permanent resident children who fit the eligibility requirements.
Ensuring that job-creating entrepreneurs have legal means to enter and operate in the U.S.
Allowing spouses and children of lawful permanent residents to apply for unlawful presence waivers from within the U.S. and ensuring appropriate standards for adjudicating those waivers.
Changing the procedures for adjustment of status to allow legal immigrants caught in the immigration quota backlogs to register their applications and thus begin the final step of the process.
Directing agencies to look at modernizing the visa system, with a view to making optimal use of the numbers of visa available under law.
On December 3, AILA South Florida will host a roundtable for members of the media where leading immigration attorneys will examine the changes being enacted by the President in detail and provide expert analysis of their implications for millions of immigrants and their U.S. citizen family members. For more information and R.S.V.P. details, please see the group's media advisory from yesterday.
Immigration attorneys, such as the members of AILA South Florida, are specialized professionals with detailed experience in immigration law and a thorough understanding of the impact the executive action will have. Licensed immigration attorneys advise immigrants about potential risks of certain courses of actions, and offer personalized recommendations about which routes are in the best interests of each individual or family, based on their specific immigration-related history.
About AILA South Florida
AILA South Florida is one of the largest and most respected chapters of the national American Immigration Lawyers Association. The organization's attorneys are dedicated to providing personalized and high quality immigration law counsel to immigrants throughout South Florida. AILA South Florida attorneys strive to utilize their legal education, experience and specialized knowledge to effectively represent individuals in immigration legal matters based on each individual's unique circumstances, immigration history, and ultimate objectives. Learn more at http://www.ailasouthflorida.org.