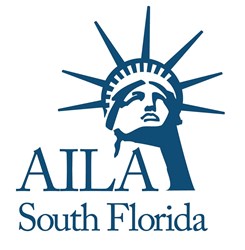 Miami, FL (PRWEB) February 18, 2014
With immigration reform emerging as a major topic of national debate, AILA South Florida is currently sponsoring a creative writing contest that gives local youth the opportunity to express why they are glad America is a nation of immigrants. Hosted nationally by the American Immigration Council (AIC), the 17th annual Celebrate America Fifth Grade Creative Writing Contest is open to fifth graders nationwide and encourages students to discuss their personal immigration experiences, family histories and the challenges facing immigrants.
Local entries are due by March 14, 2014. Submission details for South Florida students can be found here.
After students submit their work, AILA South Florida will select a local winner who is then entered into the national competition where entries are reviewed by a distinguished panel of U.S. Senators, notable journalists and award-winning authors. The winner will receive an all-expenses paid trip for three to Boston for The Council's American Heritage Awards where the student will be honored with an engraved plaque, have a flag flown over the capital in his or her honor, and share the winning piece, which will be printed in the Congressional Record.
An Immigrant Youth Achievement Award is also granted to a deserving, young immigrant between the ages of 14 and 25 by AILA partner AIC. The annual $1,000 award honors a high-achieving youth whose personal and professional accomplishments exemplify the positive contributions young immigrants make to the United States. Nominations for the award are due by February 28, 2014.
AILA South Florida encourages students and educators throughout the South Florida region to get involved in these unique contests and awards, which are highly relevant to the culturally diverse region and the latest developments in Washington.
As the United States House of Representatives works toward establishing immigration reform legislation, AILA South Florida continues to serve as a valuable, local source for reliable, up-to-date information on the immigration debate.
To learn more about the Celebrate America Fifth Grade Creative Writing Contest, please visit http://www.americanimmigrationcouncil.org/community/celebrate-america-creative-writing-contest. For more information on the Immigrant Youth Achievement award, please visit http://www.americanimmigrationcouncil.org/events/IYAA.
About AILA South Florida
AILA South Florida is one of the largest and most respected chapters of the national American Immigration Lawyers Association. The organization's attorneys provide highly-qualified and personalized immigration law counsel to immigrant families throughout South Florida. Working with a qualified AILA attorney ensures that immigrants proceed with the best course of action based on their individual standing, immigration history, and potential reform changes. Learn more at http://www.ailasouthflorida.org.