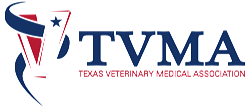 Austin, TX (PRWEB) August 07, 2014
August is National Immunization Awareness Month, marking a time to recognize the importance of life-saving immunizations for all family members—including pets. The Texas Veterinary Medical Association (TVMA) reminds pet owners to visit their veterinarian annually to ensure that all pets are up-to-date on vaccinations. Many dangerous and life-threatening diseases, like rabies, canine distemper and feline leukemia, have vaccinations available, greatly decreasing the chance of transmission to our pets.
Immunizations are an effective way for owners to invest in longer, healthier lives for their pets. A non-vaccinated pet is susceptible to many dangerous diseases that are vaccine-preventable. Vaccinating against these diseases is a safe way to prevent illnesses that can result in high veterinary bills, spread of illness to other pets, permanent and ongoing health issues and even death. "These cases can be challenging and frustrating, especially when we know how easy it can be to prevent these diseases in the first place," said former TVMA president Lori Teller, DVM, DABVP, CVJ, who practices at Meyerland Animal Clinic in Houston. "We want our patients to be happy, healthy and comfortable, so it saddens us when we watch them suffer from something preventable."
The American Animal Hospital Association (AAHA) and the American Association of Feline Practitioners (AAFP) have indicated guidelines for core vaccines that are recommended for all dogs and cats, including distemper and parvovirus for puppies and rhinotracheitis and panleukopenia for kittens. While core immunizations are generally administered when pets are young, many will need booster vaccinations administered at various intervals spanning weeks, months or even years. Make sure you are making regular visits to your veterinarian to ensure that your pet is kept up-to-date and protected against these illnesses.
The AAHA and AAFP have also indicated some non-core vaccinations that may be administered to pets depending on certain risk factors. Communicate with your veterinarian about your pet's lifestyle to determine which illnesses your pet is at risk for and thus should be vaccinated against. If your pet spends time outdoors, travels often, is taken hunting or interacts with wildlife, it may need to be given non-core vaccinations for illnesses such as Bodetella (kennel cough), Lyme disease and Leptospira. Be honest with your veterinarian so that he or she can be well-informed in determining how to best protect your pet.
For information on the importance of immunizing your pets, visit http://www.texvetpets.org/article/importance-of-immunizations.
About the Texas Veterinary Medical Association
Founded in 1903, the Texas Veterinary Medical Association is a professional association composed of more than 3,700 veterinarians committed to protecting public health, promoting high educational, ethical and moral standards within the veterinary profession and educating the public about animal health and its relationship to human health. For more information, call 512/452-4224 or visit http://www.tvma.org.