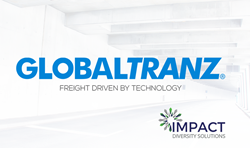 Forming customized relationships with established companies that are looking for a way to maximize their relationships within the Federal Government is essential to our execution of our business model
Scottsdale, AZ (PRWEB) June 27, 2016
Impact Diversity Solutions Corporation (ISDC) is a Qualified Small Business (QSB) under the definition and regulations that govern the Diversity Program administered by the Small Business Administration (SBA) and the VA's Center for Veterans Enterprise (CVE). IDSC has received CVE Certification, which pertains to both Veteran and Service Disabled Veteran classifications. Today, IDSC is qualified to generate Diversity Coverage for its clients in these categories:

SDVOSB
Veteran Owned
Small Business
Small Disadvantage Owned
Minority Owned
HUBZone (2017)
IDSC is an Authorized GlobalTranz Freight Agency providing freight brokerage services for LTL, Full Truckload, Supply Chain Management, and Domestic Air/Expedited shipping. As an Authorized Agency of GlobalTranz, IDSC leverages GlobalTranz's market leading technology platform and back office operations to provide shippers with freight management solutions. Shippers use IDSC to generate Diversity Coverage while concurrently benefiting from world-class 3PL services.
"Forming customized relationships with established companies that are looking for a way to maximize their relationships within the Federal Government is essential to our execution of our business model," states Tim Johnson, President & Co-Founder of Impact Diversity Solutions Corporation.
The collaboration of Impact Diversity Solutions Corporation and GlobalTranz allows for the optimization of industry leading transportation management technology with expertise of the often-daunting task on navigating government contracts.
"We are always seeking ways to provide additional value-added services to our loyal customer base, whether that be from offering innovative technology, outstanding customer service, or now even access to coveted certifications," states Robert Farrell, CEO of GlobalTranz. "We strive to provide our customer base with access to all tools necessary to expand and optimize their supply-chain efforts."
GlobalTranz plans to maintain a disruptive presence in the 3PL industry with this announcement and continued enhancements to service offering moving forward.
About Impact Diversity Solutions Corporation
Founded in 2009 by Charles Brown and Tim Johnson, Impact Diversity Solutions Corporation (IDSC) is a Courier and Logistics management company which levers its capabilities to reliably expedite virtually any volume of freight parcels, etc. worldwide on very attractive terms. IDSC enjoys volume discounts, cutting edge technology and the critical mass to competently execute very large contracts.
About GlobalTranz
GlobalTranz is a technology-enabled logistics company specializing in freight management services including LTL, Full Truckload, Supply Chain Management, and Domestic Air/Expedited shipping. Their team focuses on innovative technology and partnering with sales professionals that possess energy, insight and a fervent customer service mentality.
 
GlobalTranz has created a one-stop-shop for its customer base of over 25,000 shippers through providing Less-Than-Truckload, Full Truckload, Supply Chain and Expedited Services. In 2016, Transport Topics Announced GlobalTranz as the 12th Largest Freight Brokerage Firm in the US. GlobalTranz is a leading company in the $157 Billion Dollar third-party logistics industry, with annual revenue exceeding $500M and growing every year. GlobalTranz currently has 500+ employees and is growing rapidly.
 
###
 
For additional information please contact:
 
Todd S. Bookout
Marketing Director
Phone: 480.339.5722
E-Mail: tbookout(at)globaltranz(dot)com