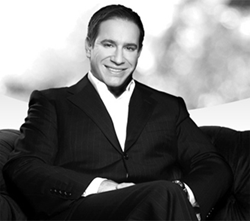 Beverly Hills, CA (PRWEB) March 24, 2015
Beverly Hills implant expert, Dr. Kevin Sands, is now offering insight and raising awareness as to how the success of dental implants treatment can be improved. As the most complete way to replace teeth, dental implants not only support crowns but also act as roots that integrate with the jaw bone. Implants are placed during surgery and require at least two stages, and differences in healing ability can hasten or prolong the amount of time until treatment is complete. A variety of factors related to lifestyle can potentially be modified to support optimal results from dental implants.
Diet, disease, and smoking can all affect the abilities of patients to recover from implant placement. Addressing these issues can improve dental implant treatment dramatically.

Eating a healthy diet: Plentiful intake of vitamins, minerals, and protein helps oral soft tissues heal after surgery, aids in the fusion of the jaw bone with the implants, and helps prevent infection by supporting immunity.
Controlling diabetes: Uncontrolled diabetes can cause or contribute to complications by reducing blood flow, worsening immunity, and slowing the healing process.
Avoiding smoking: All forms of tobacco slow healing because of their nicotine content, but smoking is particularly harmful to dental implant recipients because it causes dry mouth and fosters growth of pathogenic bacteria.
Single tooth implants can be used as alternatives to bridge-supported crowns and partial dentures while full mouth implants can be used instead of full dentures. Compared to other treatments, dental implants provide superior aesthetic results and are more comfortable in the mouth. These facts are evident in dental implants before and after photos. With no hardware above the gum line, dental implants are also no more likely than natural teeth to harbor the food particles and bacteria that lead to decay and gum disease.
Beverly Hills dental implants expert, Dr. Kevin Sands, has been performing aesthetic and restorative dental care since he earned his Doctorate of Dental Surgery from the University of Southern California School of Dentistry. With a vast skill set and specialized training from the Las Vegas Institute for Advanced Dental Studies, Dr. Sands is able to provide veneers, dental bonding, teeth whitening, and several other procedures to Los Angeles residents.