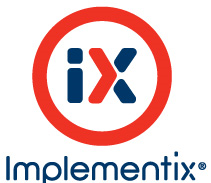 Our streamlined processes ensure complex branding and rebranding projects are completed on time and on budget.
Denver, CO (PRWEB) February 27, 2014
Implementix, brand implementation specialists, created two infographics that allow companies planning a complex branding or rebranding project to learn branding best practices.
"As brand implementation experts, we often work with corporations on tight deadlines as a result of a merger or acquisition," said Scott McLean, chief executive officer of Implementix. "Our streamlined process allows companies to outsource project management of their complex rebranding projects to ensure completion on time and on budget."
While many companies are familiar with brand identity development, such as new logos, few companies have expertise with the complicated process of completing nationwide or regional brand rollouts ensuring every company vehicle, sign, uniform and other branded asset is converted to the new brand identity quickly and cost-effectively.
"How to Develop Your Brand" takes companies through the strategy and design sides of branding and rebranding. Whether a company is launching a new brand, or going through a merger or acquisition, understanding the steps involved streamlines the process. This infographic covers the following topics:

What is a brand?
Brand Strategy Development
Brand Identity - Look and Feel
Brand Architecture
Visual Identity System
Brand Guidelines
Digital Asset Management
Ongoing Brand Asset Management
"How to Implement Your Brand" addresses the expensive, time consuming process of replacing a company's current name and logo with its new brand identity on all brand touchpoints, such as signage, fleet vehicles, websites, marketing materials, and so on. This infographic covers the following topics:
What is brand implementation?
Where to Start?
Developing a Strategic Project Plan and Budget
Collecting Factual Data
Applying Your Brand Guidelines
Finalizing Details of Project Plan and Budget
Executing the Brand Rollout
Ongoing Brand Management
Printer-friendly versions of the infographics and other branding resources can be found at Implement-ix.com/rebranding-tools.
About Implementix
Implementix streamlines complex brand implementation projects to help companies complete brand rollouts on time and on budget. Whether launching a new brand or rebranding after a merger or acquisition, Implementix provides project management services, ensuring the new brand identity looks professional in the marketplace. The Denver-based company works with national, regional and local companies in industries such as hospitality, telecommunications and cable/satellite, healthcare, financial services, food and beverage, and energy. To learn more about Implementix, visit http://www.implement-ix.com.