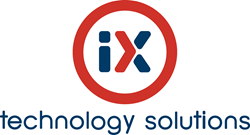 Our large corporate clients need to have up-to-date information about all of their branded assets in order to rebrand, but often lack a centralized database.
Denver, CO (PRWEB) August 27, 2014
Implementix continues to enhance its brand management software, ix Technology Solutions, by adding a new module allowing companies to identify and catalogue over 150 specific branded items used in a variety of industries.
Rebranding a large corporation is complicated, since the corporation's brand appears on wide variety of physical and digital assets – everything from ID badges to websites. The new app allows organizations that are planning or currently going through a merger or acquisition, brand change, or brand enhancement to upload detailed descriptions of every branded asset, including photos, into a specialized brand management database. The app contains 14 broad brand asset categories and over 150 specific items that are applicable to most industries, ranging from employee items (uniforms, badges and business cards) to different types of advertising and social media essentials. The app also includes specialized lists for banking, healthcare and retail industries.
The new app supplements Implementix's current signage and vehicle modules, which have been used to streamline nationwide rebranding projects for numerous publicly traded corporations. Because branded assets are often spread across multiple departments and locations, the new, easy-to-use app was designed with corporate employees in mind. An employee in the marketing department can input data about advertising and social media touchpoints while someone in the accounting department can identify and catalogue customer invoice and statement templates that display the company's brand. For industries with multiple locations, like banking, branch managers can ensure that branded assets specific to each branch aren't overlooked during a rebranding.
"Our large corporate clients need to have up-to-date information about all of their branded assets in order to rebrand, but often lack a centralized database," said Scott McLean, CEO of Implementix. "By offering employees in different locations an easy-to-use tool that allows them to gather and upload information about their own touchpoints, nothing gets overlooked during rebranding projects."
Because the new app allows corporations to capture data on all branded touchpoints, they can plan the transition to the new brand and see differences that occur by region, division or location. Since photos are stored in the database, corporations can also use visual data to decide if certain touchpoints need to be replaced or eliminated because the asset is outdated or no longer needed.
About Implementix
Implementix is a nationwide rebranding company that streamlines complex brand implementation projects to help corporations complete brand rollouts on time and on budget. Whether launching a new brand or rebranding after a merger or acquisition, Implementix provides project management services, ensuring the new brand identity looks professional in the marketplace. The Denver-based company works with national, regional and local companies in industries such as hospitality, telecommunications and cable/satellite, healthcare, financial services, food and beverage, and energy. To learn more about Implementix, visit http://www.implement-ix.com.