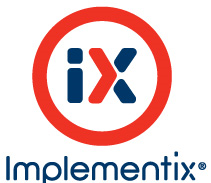 We've wrapped over 250,000 vehicles with brand graphics and know each type of vehicle has unique details, like window size or bumper height.
Denver, CO (PRWEB) May 28, 2015
Implementix, a nationwide rebranding company, demonstrates how a Transit Connect Van is wrapped with a vehicle graphic in its newest video.
Fleet vehicles are often underutilized as brand awareness tools because the fleet vehicle branding process is complicated. The challenges include: not having a database listing all the different makes and models; the number of locations involved; keeping service vehicles in the field during prime hours; selecting high quality vendors; meeting deadlines; logistics; and budget overruns from inefficient processes.
Because fleet vehicles are physical assets used by employees every day, they serve as important brand touchpoints for customers. For companies in the hospitality industry, customer shuttle vans need to stand out from the competition at airport terminals. In telecommunications, healthcare, energy and other industries where mergers and acquisitions are common, replacing the old brand with the new brand on tens of thousands of vehicles by specific deadlines requires outside expertise.
"We've wrapped over 250,000 vehicles with brand graphics and know each type of vehicle has unique details, like window size or bumper height. By showing how we wrap our own new Ford Transit Connect Van with vehicle graphics, brand and fleet managers get a better understanding of the process," said Scott McLean, CEO of Implementix.
The video starts by showing the planning and layout process prior to installation. The video then shows the new vehicle graphics being applied, including the intricacies involved with wrapping around doors and windows. The new vehicle wrap video can be viewed on the Resources section of the Implementix website.
Implementix offers other resources to branding and fleet management professionals on its website. Several case studies focus on fleet vehicles, including a telecommunications rebranding case study that walks readers through the process of rebranding 75,000 vehicles in 20,000 locations in 18 months on time and on budget.
Implementix uses its proven four-step process, ix Brand Implementation Management, powered by its brand management software, ix Technology Solutions, to ensure branding and rebranding projects are completed quickly and cost-effectively. To learn more about Implementix's brand implementation expertise in specific industries, including banking, energy and utilities, food and beverage, healthcare, hospitality and telecommunications, visit the website or contact the company at 1.888.831.2536 to schedule a complementary phone consultation.
About Implementix
Implementix is a nationwide rebranding company that streamlines complex brand implementation projects to help corporations complete brand rollouts on time and on budget. Whether launching a new brand or rebranding after a merger or acquisition, Implementix provides project management services, ensuring the new brand identity looks professional in the marketplace. The Denver-based company works with national, regional and local companies in industries such as hospitality, telecommunications and cable/satellite, healthcare, financial services, food and beverage, and energy. To learn more about Implementix, visit http://www.implement-ix.com.