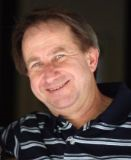 Importers can now see available stock and purchase from a range of sources including, dealers, wholesalers, vehicle auctions in Japan
Osaka, Japan (PRWEB) June 26, 2014
Used car and truck exporter from Japan, TS EXPORT®, has launched a unique OnePage System that allows importers of used vehicles to easily compare, select, and purchase stock that is available from a variety of sources.
Most exporters from Japan offer stock from just one source. However, several years ago TS EXPORT® pioneered open sourcing, making it possible for importers to access, from just one online location, a much wider range of vehicles, including cars, trucks, buses, construction machinery, forklifts, boats and tractors.
"The launch of our OnePage System takes this a step further. The system is unique - importers will not see this level of choice and functionality from individual exporters, because so many of them are representing just one supplier" said John Hawes, founder of TS EXPORT®.
"We have invested in the development of OnePage to streamline the selection process for importers, and give them more choice."
OnePage has been designed for convenience, giving an overview of the current market for any stock category in just a few minutes. The system is live now and is being rolled out throughout the whole TS-EXPORT.com website.
"Importers can now see available stock and purchase from a range of sources including, dealers, wholesalers, vehicle auctions in Japan and directly from end users throughout Japan," said Mr Hawes. "They no longer have to navigate through different databases in order to get an overview of the market."
To illustrate, the TS EXPORT® listings for Mercedes AMG cars, from 8 Japanese databases, can be viewed at http://www.ts-export.com/page.php?page=about_mercedes_benz_amg_cars.
"When using the services of TS EXPORT® buyers transact directly with sellers. Our role is to facilitate the process and to assist with the logistics of the export process," said Mr Hawes. "Initial feedback tells us that the OnePage System has saved our clients time and money, and gives them a real competitive edge."
The OnePage view for used campers and motorhomes from Japan available right now can be found at http://www.ts-export.com/page.php?page=about_motorhomes.
About TS EXPORT®
Tsuchiyama Sangyo was established in Japan in 1983 as a provider of specialised non-ferous and hardened ferous welding services, and is now a second generation company. In the 1990s it was approached by a group of importers frustrated by the difficulty of sourcing automotive stock in Japan without a reliable multi-supplier network in place, and without an ongoing day to day presence on the ground in Japan actively sourcing stock.
TS EXPORT® then began to meet this need by developing supply networks, an export centre, and holding yards and made these services available to other client groups throughout the world.
TS EXPORT® takes the buyers' perspective by identifying the suppliers of the stock being sought, giving more choice and the best prices - even those suppliers normally not accessible to foreign-based importers.
TS EXPORT® collects and stores stock so buyers can ship full containers for the lowest landed cost, giving them a competitive edge.
In 2014 the company launched its OnePage System which allows users view all the listings from end users, private sellers, dealers, wholesalers and auctions throughout Japan on multiple databases on a single page. TS EXPORT® is the only exporter from Japan to offer the simplicity and convenience of OnePage.
More details are available at http://www.TS-EXPORT.com.