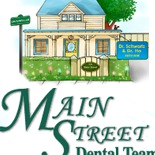 Something dental hygienists tell all patients is that no amount of brushing or flossing can remove all plaque and tartar; only regular teeth cleanings can ensure healthy oral hygiene
(PRWEB) September 12, 2014
Main Street Dental Team (http://www.MainStreetDentalTeam.com), Unionville's first full-time dental clinic, is announcing the reasons why the dental hygienist is a key player in dental health.
"Providing dental services in Markham, Main Street Dental recognize the importance of dental hygienists and how important of an asset they are to the process of oral hygiene," says Dr. Harvey Schwartz, owner of the Main Street Dental Team. "Being one of the more established dental clinics in Markham, we rely on our dental hygienists to not only clean teeth, but also to educate patients on the importance of proper oral care."
Dr. Schwartz explains that it's an invaluable asset to have dental hygienists speak one-on-one with patients so they are comfortable and understand each procedure. He also wants to remind patients that all dental hygienists employed by the Main Street Dental Team are dental professionals in their own right, certified and capable of carrying out the tasks required.
"Besides simple teeth cleaning and answering any questions patients may have, dental hygienists also perform scaling and root planing, which are procedures for patients showing signs of periodontal disease," he adds. "Hygienists remove hard deposits and surface stains from teeth, as well as administer cavity preventing treatments. They are truly an intricate part of what we do."
"Something dental hygienists tell all patients is that no amount of brushing or flossing can remove all plaque and tartar; only regular teeth cleanings can ensure healthy oral hygiene," Dr. Schwartz concludes. "Anyone seeking dental services in Markham should consider the Main Street Dental Team. Having been dentists in Markham for quite some time, we understand the important role hygienists play, which shows in everything that goes on in our clinics."
The Main Street Dental Team was established in 1967 and became the first full-time dental practice in the community. The Main Street Dental Team provides a full range of dental services for all ages, including preventive dentistry, restorative/cosmetic dentistry, providing clients with the ultimate smile makeovers, dental Implants, surgery, full and partial dentures, and treatment for gum disease. To better serve the needs of Unionville's growing population, the staff also speaks Mandarin and Cantonese. To learn more about Main Street Dental Team, visit the web site at http://www.MainStreetDentalTeam.com.