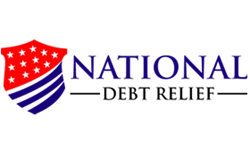 getting the same aid the following year could be dependent on a few factors the student needs to closely look into
Dallas, TX (PRWEB) May 03, 2014
In an article published last May 1, 2014, National Debt Relief discusses the important things parents, and even students, should know about student loan. The article titled "11 Things Every Parent (And Student) Needs To Know About Student Loans" lists down the items every parent and student should know about to understand student loans better. This can prepare the family finances for college education.
Some of the items discussed were the following:
Submit the FAFSA early - The Free Application for Federal Student Aid or FAFSA is the primary screening document to determine the type of financial aid each candidate should receive. The way it works is that it is a first come, first serve basis. Meaning if the student is qualified but submits the FAFSA late and all the fund allocations have been distributed to early applicants, the student might miss out on getting financial aid.
Annual submission - Once submitted, the FAFSA has to be re-submitted every year for every school year. The initial assessment cannot be carried over to succeeding years to receive the same amount of financial aid. This has to be assessed and evaluated on a yearly basis to determine the aid to be extended year after year.
Renewable - There are those that qualify for a financial aid the first year and gets excited that they overlook the term "renewable" on the letter. What this means is that getting the same aid the following year could be dependent on a few factors the student needs to closely look into. Oftentimes, this is grade dependent and as soon as the student falls below the required minimum, the financial aid will stop.
Types of Federal loan - The article also discussed the 3 types of federal student loans. The Federal Direct Loan is directly coming from the government. The Federal Perkins Loan comes from the school but directly funded by the government. The PLUS Loan again comes from the government and will be under the name of the person taking out the loan. This means it could be under the name of the parents of the student.
Subsidized vs Unsubsidized - Federal Direct Loan has subsidized and unsubsidized loans. This is where interest comes in to play. The article points out that a subsidized loan is where the interest is paid by the government as long as certain criterias are met. Unsubsidized loans, on the other hand, is just the opposite. Interest is already being assessed even while the student is still in school.
These are just some of the points discussed in the article. To read the rest of the story, click on this link: http://www.nationaldebtrelief.com