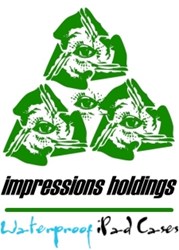 San Francisco, California (PRWEB) September 10, 2013
Waterproof iPad Cases was built by Impressions Holdings not long ago, and it is growing to become one of the leading industry voices for unbiased reviews of marine technology adapted for the iPad. As manufacturers focus more attention on creating waterproof iPad cases to match a growing market, the challenge of determining which product best suits your need arises for consumers.
Extensive Tests, Thorough Reviews
At Waterproof iPad Cases, extensive product tests are conducted for each iPad case to determine product details such as the maximum submersion depth, ease of use, durability, design, exclusive case features and which of the iPad features remain usable with the case in place.
We understand that styles, preferences and uses will vary with each consumer, thus we strive to offer the most extensive review while maintaining an unbiased perspective.
A True Consumer Review
When it comes to making a purchasing decision, however, most consumers prefer a wide range of reviews from different users. For example, some users might desire a mild waterproof case that protects against sea spray during a day at that beach while others might be interested in something more durable to use for capturing underwater wildlife while snorkeling.
As a result, Waterproof iPad Cases has adapted to this reality by offering consumers the option to include their user input with our product reviews. Now, users can write their own reviews and submit them to the website. The new consumer reviews will then appear beneath the official Waterproof iPad Cases review.
Additionally, for users who just wish to share whether they liked the product or not, without having to create a full written review, now have the ability to simply click the "Love This" button, which can be found as a heart icon to the right at the top of a product's review page.
The number of users who click the button is recorded and displayed next to the heart icon. The benefit of this feature is clear when users can see at a glance how popular a particular case is based on the number of "Love This" clicks.
A Passion for Technology and Transparency
Waterproof cases for the iPad is an exciting development when one considers its potential applications in marine science and exploration. Even just the ability to take your device to a new underwater realm is a huge expansion on the idea of tech mobility.
Waterproof iPad Cases plays a key role in bridging the gap between product development and the consumer experience.