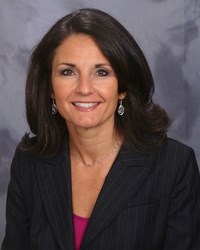 This gesture of your thanks and appreciation for clients' business in 2013 also is a tangible reminder of your company, which improves client retention and encourages them to reach out to you again in 1Q 2014.
Fairfield, CT (PRWEB) November 19, 2013
Client retention expert Denise Graziano of Graziano Associates presents for SCORE.org 10 tips each for corporate and retail businesses on how to use holiday gifts to reward customers and improve client loyalty and retention.
"Clients do not know you value and appreciate their business unless you tell them," says Denise Graziano, in the new blog post for SCORE, "Tips for Simplified Business Holiday Gift Giving and Improving Client Retention." "Branded holiday gifts serve a dual purpose. This gesture of your thanks and appreciation for clients' business in 2013 also is a tangible reminder of your company, which improves client retention and encourages them to reach out to you again in 1Q 2014," continues Graziano. Here are 5 of the 10 tips each for corporate gift giving and for retailers to thank their loyal clients. (For the rest of the tips, see the article).
Corporate Gifts
1. Make a list of clients that you will thank, and categorize them, by volume of business and choose a budget for 1-3 gift tiers based on the number of categories you designate.
2. When selecting a gift, consider where you want your client to be when they use the gift (and think of you). (For example, in the office, on the road, or at home.)
3. Factor shipping costs into your budget. (i.e. heavier items will cost more to deliver)
4. Consider retail trends when reviewing options, so your gifts are current and relevant. Your choice should be memorable, good quality and reflective of your company, so it stands out amid other year end gifts. (Or thank your clients at another time of year.)
5. Request decorated samples or pre-production proofs to ensure quality if you are branding the gifts with your logo. (A logo that is unclear, peels, or wears off is a poor reflection of your company.)
Retailer Gifts (brick and mortar or online)
1. Discount on a purchase in January. For years, my hair salon has given a $10 coupon toward your next cut. This gesture of appreciation to loyal customers is welcomed and remembered.
2. Create a shopping appreciation event – much like a local "Restaurant Week", local shop owners can offer a "deal of the day" for a particular week. Publicize in local media to drive foot traffic.
3. Online retailers – host a holiday appreciation and referral program. For every new referral customer, give a bonus or discount on a future purchase to the original client.
4. Online retailers can create a limited time shopping event, perhaps designed around your typically down purchase times. Offer deals during this week for loyal customers (and increased online traffic).
5. Announce a customer appreciation day where refreshments and perhaps music will be offered.
Remember that clients have a choice, and these gestures of good will and appreciation do make an impression. The approach may be different for retail and corporate clients, but the result is the same, reinforcing brand loyalty. "A half-hearted attempt will not generate the customer appreciation effects you want and your customers deserve," says Graziano.
SCORE, the nation's leading small business resource for 50 years, offers free and confidential one-on-one mentoring, a full schedule of high quality content, and workshops to help new and seasoned businesses launch, advance and grow. Their content for November focuses on eCommerce/Retail Sales and their focus for December will be Business Plans/Start-up Strategies. Get more information at http://www.score.org.
A strategic thinker and leader with over 26 years of business experience, Denise Graziano is President of Graziano Associates and author of the forthcoming book Once A Client, Always a Client™, and creator of Client Relationship Mastery™, the formula designed to help sales professionals improve client retention.
To have Denise Graziano speak to your corporation or sales team, contact her at 203-254-0195. Please visit http://www.grazianoassoc.com.
Graziano Associates is a marketing and promotions firm which helps clients to get the best results from their marketing, branding, client relationships, employee rewards, sales promotion, and trade show performance. Their proprietary trade show analysis helps trade show exhibitors increase leads and sales when they exhibit. Founded in 1992, Graziano Associates is based in Fairfield, CT.