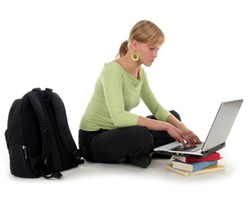 We want to look into the careers that adults switch to when they make career changes - an In View series producer.
(PRWEB) November 21, 2013
With unemployment remaining stubbornly high, many people choose to stay in jobs that they really do not like for fear of being unable to find new employment. Although the job demand in many industries has remained low, some industries, particularly those in technology, show potential for growth. Today, producers of the In View series, an educational television program distributed on cable TV channels, such as the Discovery Channel, announced that they will explore some of the industries that adults choose to enter when changing careers, as well as look at some of the schools, colleges and universities that help adults make career changes.
In View with Larry King (855-446-8439) producers like associate producer Seth Goldberger, associate producer Judi Marcus, associate producer Rachel Van Drake, associate producer John Patrick and associate producer David Kent will speak with adults enrolled in continuing education classes at colleges and universities across the country to find out what they want to do in their new careers. The In View Larry King producer team will also highlight how growing numbers of academic institutions cater to working adults, offering online courses, evening courses and weekend courses.
In View hosted by Larry King (561-279-3550) features informative programming about many different topics. In View show producers such as associate producer Courtney Lovejoy, associate producer Derrick Milhous, senior associate producer Joel Walters, associate producer Karla Sullivan, associate producer Brian Cahill and associate producer Diane Shandler find intriguing stories about medicine, education, technology, banking, the military and many other subjects all across the United States and Canada.
Check your local listings to see when the In View TV series will next air in your area, or check the official website (http://www.inviewseries.com) of the In View series hosted by Larry King to learn about upcoming film shoots and airings.