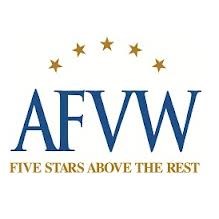 'My wife and I were looking for a place where we would not have to worry about our kids taking care of us at any time in the future of our life.' - Alfred Diaz, AFVW resident
Boca Raton, FL (PRWEB) October 03, 2013
In recent weeks, the In View series (561-279-3550), an educational cable television series, has highlighted companies, organizations and programs that serve America's military veterans and military families. Today, the producers of the In View TV series added a segment to the show's official YouTube channel. The latest segment profiles Air Force Village West, a retirement community in Riverside, California that created to serve retired military veterans and others who have served their country and their communities, including law enforcement officers and firefighters. Earlier segments of the series, which runs on cable channels such as the Discovery Channel and cable networks across the United States, reviewed a company that builds affordable housing for service members and their families and a company that strives to help returning service members transition into the civilian workforce.
The In View series hosted by Larry King (855-446-8439) reviews intriguing stories from many areas of American society. Producers of the show, such as Senior Associate Producer Joel Walters and associate producers Andrew Wohl, Courtney Lovejoy and David Kent, identify encouraging and upbeat stories throughout the United States and Canada about a wide assortment of subjects. In View hosted by Larry King examines advances across the medical field, promising developments in industries like energy and agriculture, upbeat education stories, stories of business achievement and far more.
In the segment about Air Force Village West, the In View show highlights how seniors and retirees in the community feel at home, and how all their needs are provided for, freeing them up to enjoy their golden years.