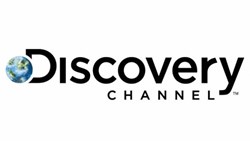 We're happy to announce that our show will air on the Discovery Channel next month. - In View series producer
Boca Raton, FL (PRWEB) October 01, 2013
The In View series (561-279-3550), an educational cable TV series that reaches television audiences across the United States, will have its next national airing in mid-October, the show's producers announced today. The series will next air on October 14th at 7:00 a.m. Eastern Daylight Time (EDT) and 7:00 a.m. Pacific Daylight Time (PDT) on the Discovery Channel. The In View show features interesting and promising stories from many areas of American culture, including health care, education and the business world. The show's producers identify examples and stories of progress, achievement, innovation and success in all areas of the United States and Canada.
The In View series producer team, an experienced and award-winning set of TV production professionals, finds upbeat and intriguing stories about non-profit organizations, charities, universities, colleges, schools, corporations, industries, trade organizations, cities, towns and communities. The In View series hosted by Larry King (855-446-8439) shows viewers across America how companies, industries and entrepreneurs have adjusted and adapted to remain profitable and become more efficient in the challenging economy of the last several years.
The In View TV series also showcases encouraging stories about medical subjects and health-related topics. The series' producers look for stories about hospitals, medical providers and physicians groups that have improved patient care with innovative treatments and original approaches. The series looks at some of the health conditions and diseases that affect growing numbers of America's aging population, and shows viewers some of the effective treatments that health providers have developed.
Check out the next airing of the In View series on Monday morning, August 14th.