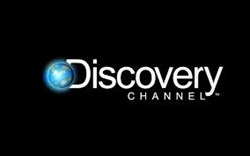 'We're happy to air on a prestigious channel like the Discovery Channel twice this month.' - an In View series associate producer
Boca Raton, FL (PRWEB) November 08, 2013
The producers of the In View series today announced a second airing of their nationally-distributed cable TV program in November. Along with an airing on Monday morning, November 11th, on the Discovery Channel, in commemoration of Veterans Day, the In View series hosted by Larry King (561-279-3550) will also air on the morning of November 19th at 7:00 A.M. EDT and PDT on the Discovery Channel. The show's production team, including associate producer Judi Marcus, senior associate producer Joel Walters, associate producer Derrick Milhous, associate producer Courtney Lovejoy and many others, works very hard to develop fresh, informative and interesting content to present on the program, which reaches wide audiences across the United States on television and worldwide on the internet.
The In View show (855-446-8439) features upbeat and enlightening stories about many topics across American society. Show producers like associate producer John Patrick, associate producer Diane Shandler, associate producer Rachel Van Drake, and associate producer Brian Cahill identify stories about subjects like medicine, technology, the environment and education. They find stories about schools, companies across the economy, organizations, colleges and other subjects to present on In View hosted by Larry King, which reaches tens of millions of American households across the country.
The In View TV series showcases noteworthy and leading firms and individuals across society, including in health care, and many other industries. Associate producer David Kent, associate producer Seth Goldberg, associate producer Karla Sullivan and other members of the In View production team speak with surgeons, specialists and general practitioners to find out about medical innovations, like innovative medical procedures and cutting-edge medical technologies.