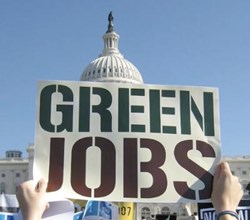 "We will look for upbeat stories about growing industries and corporations across the country." - an In View series producer
Boca Raton, FL (PRWEB) January 13, 2014
Technological changes, innovations and shifting attitudes and tastes have led to increases in demand for various services and products. Without question, we live in a more connected world, and many people and businesses seek more eco-friendly ways of living and operating. Today, members of the production team for the In View series hosted by Larry King, an educational TV program that reaches TV audiences across America announced plans to look at industries, products and services that have become more in-demand, leading to job growth. Show producers like associate producer Courtney Lovejoy, associate producer Rachel Van Drake, associate producer Brian Cahill and associate producer Derrick Milhous will speak with industry leaders and economists to identify companies and industries that have potential for growth.
The In View Larry King producer team, including associate producer Karla Sullivan, senior associate producer Joel Walters, associate producer Diane Shandler, associate producer David Kent and associate producer John Patrick, closely follows business stories and business trends throughout the economy to learn about noteworthy innovations and achievements to profile on the In View series (855-446-8439), a program distributed online and on cable TV outlets. Show producers will try to locate examples of companies and industries adding significant jobs to the American workforce due to growing demand for their products and services.
The In View TV series informs viewers about interesting and positive stories across American society. Producers for the In View show (561-279-3550) identify notable stories about health care, the environment, the American education system, business, technology and numerous other subjects. In View hosted by Larry King showcases schools, small businesses, charities, corporations and non-profit organizations, among many other subjects.