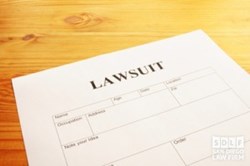 We want to explore how business litigation firms help small businesses and consumers - an In View series producer
Boca Raton, FL (PRWEB) October 18, 2013
Nowadays, business litigation factors into many industries and business decisions. In a shoot next month, the producers of the In View series, including associate producer David Kent, associate producer Hema Krishan, senior associate producer Joel Walters, associate producer Karla Sullivan and associate producer Seth Goldberg, will focus on this increasingly important area of law. The In View show (855-446-8439), which reaches millions of television viewers across the United States each month, as well as many more people on the internet, will look more closely at business litigation in a video shoot scheduled for November 9th in Providence, Rhode Island. Companies today may rely upon business litigation to defend themselves against copyright infringement, slanderous statements and libelous statements, to name just a few of the reasons why a company may need to sue. Business litigation law firms also help businesses when they find themselves subjected to lawsuits. These law firms will work to get these lawsuits dismissed, and will defend businesses in court if judges allow the lawsuits to proceed.
The In View series hosted by Larry King examines topical and timely stories throughout society. It features programming about medicine, education, the environment, technology and many different industries. Producers of the In View TV series (561-279-3550) like associate producer Courtney Lovejoy, associate producer Andrew Wohl, associate producer Rachel Van Drake and associate producer Diane Shandler find stories about noteworthy initiatives, trends, programs, companies, industries, medical facilities and entrepreneurs all across the United States and Canada.
Please visit In View hosted by Larry King's official website or check it out on YouTube for additional information.