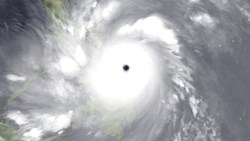 'We want to spotlight people and organizations that are trying to make a positive difference for the environment.' - an In View series producer
Boca Raton, FL (PRWEB) November 18, 2013
Extreme weather events in the United States and around the world have had tragic consequences, and have focused attention on the effects of climate change. The deadly and devastating tornadoes that ripped across the Midwest yesterday, and Typhoon Haiyan, which killed thousands of people in the Philippines earlier this month, highlight the human costs of extreme weather, and a new report out today, released by the World Bank, estimates that extreme weather causes roughly $200 billion in economic loss a year. The producers behind the In View series, an informative television program distributed to TV viewers across the nation, announced today plans to seek out additional stories about efforts to curb climate change and greenhouse gas emissions. Producers of the In View show (561-279-3550), which airs tomorrow morning on the Discovery Channel at 7:00 A.M. EST and 7 A.M. PST, seek out interesting and timely stories about a wide variety of subjects.
Producers of the In View TV series (855-446-8439), speak with prominent figures in many areas of American life, including elected officials and business leaders, to identify noteworthy stories to feature on the program. The In View Larry King producer team includes experienced TV producers such as associate producer Diane Shandler, associate producer Brian Cahill, associate producer Karla Sullivan, associate producer David Kent, senior associate producer Joel Walters and associate producer Courtney Lovejoy. Producers of In View hosted by Larry King have identified numerous encouraging stories that relate to the environment, including efforts by cities, utilities and communities to use energy more efficiently.
The producers of the In View series hosted by Larry King will continue to seek out examples of industries and companies that have "gone green" to reduce their costs and benefit the environment. Associate producer Derrick Milhous, associate producer Judi Marcus, associate producer Rachel Van Drake, associate producer John Patrick and associate producer Seth Goldberg, will look for improvements and advances in the development of cleaner energy sources such as renewable energy.