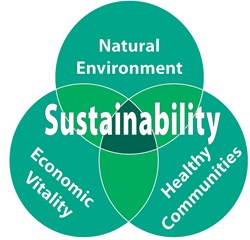 Next week's airing, covering multiple issues, will appeal to many viewers across the country.
Boca Raton, FL (PRWEB) November 11, 2013
The production team behind the award-winning In View series, an educational program distributed across the United States on cable channels, announced today that the program's next airing will cover sustainability, youth development and medical technologies. Viewers may have caught the In View series this morning. The program, featuring stories about veterans in commemoration of Veterans Day, aired at 7:00 a.m. EDT and 7:00 a.m. PDT on the Discovery Channel. The next airing of In View hosted by Larry King (561-279-3550) will come on Tuesday, November 19th, again on the Discovery Channel. This airing of the In View series hosted by Larry King will feature segments about health technologies that relate to vision, heart health and patients' backs. It will also include segments about youth development and building a sustainable future.
The producers of the In View show, featuring host Larry King, identify intriguing stories all across the United States and Canada. The show's production team features numerous experienced television producers, such as associate producer David Kent, senior associate producer Joel Walters, associate producer Judi Marcus, associate producer Karla Sullivan, associate producer John Patrick and associate producer Diane Shandler.
The In View TV series (855-446-8439) spotlights trends, achievements, stories of success and innovations across American life, including in education, technology, health care, business and other areas. The program's producers, including associate producer Courtney Lovejoy, associate producer Brian Cahill, associate producer Rachel Van Drake, associate producer Derrick Milhous and associate producer Seth Goldberg, speak with leading figures in numerous industries like company presidents, corporate executives, business owners, medical specialists and doctors to find out about notable advances, accomplishments and more.