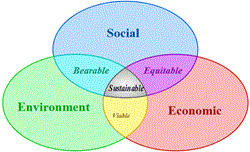 We like showcasing companies that act as responsible stewards of the environment - an In View series producer.
Boca Raton, FL (PRWEB) January 17, 2014
The Endangered Species Act recently turned 40 years old, and proponents of the law say that the act has had enormous benefits, helping to bring dozens of species back from the brink of extinction. Yesterday, producers for the In View series, an educational cable TV program featuring legendary TV host Larry King, announced plans to highlight companies that have taken actions to preserve the environment and minimize ecological damage. From conserving energy to reducing pollution to preserving natural resources, companies and corporations have done their respective parts to protect animal life and plant life in a variety of ways. Producers like associate producer Derrick Milhous, associate producer Diane Shandler, associate producer Rachel Van Drake and senior associate producer Joel Walters for the In View show, which reaches TV audiences across America, will seek out examples of companies that have striven to act in ecologically-responsible ways. The In View TV series will explore some of the different steps that corporations, industries and individual companies have taken to protect the environment.
The In View series with Larry King informs viewers across America about a wide range of subjects. The In View Larry King producer group finds intriguing stories relating to the environment, health care, medicine, education, business, technology and other subjects to feature on the TV program, which has run on the Discovery Channel among other outlets. More producers for In View hosted by Larry King (855-446-8439) include associate producer David Kent, associate producer Courtney Lovejoy, associate producer John Patrick, associate producer Karla Sullivan and associate producer Brian Cahill.
For more information about the In View series hosted by Larry King (561-279-3550), please visit the official website of the series, or go to the program's YouTube channel to watch some of its segments.