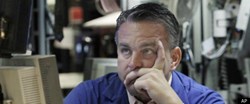 We want to help viewers make informed decisions about their assets - an In View series producer.
Boca Raton, FL (PRWEB) January 24, 2014
Many stocks tumbled today as currencies in many developing economies lost value, further illustrating the challenges of the global economic system. With many investors worried about their investments and many people worried about their financial futures, producers of the TV program In View hosted by Larry King (561-279-3550), an educational series distributed to TV audiences across the United States and further distributed on the internet, announced today plans to develop programming about investment strategies and financial strategies. Many working adults today have concerns about the long-term viability of Social Security and their own finances as they approach retirement age.
The show's production team, led by Walter Waiters producer and including individuals like associate producer Brian Cahill, associate producer Rachel Van Drake, associate producer Diane Shandler, associate producer Karla Sullivan and associate producer John Patrick, looks for fascinating stories of ingenuity, achievement, progress and success to highlight on the the In View series. The In View show has reached millions of TV viewers on outlets like the Discovery Channel.
The In View Larry King producer group finds advances, successful strategies, innovations and other upbeat stories to showcase on the TV program all over Canada and America. Producers for the In View TV series (855-446-8439) like senior associate producer Joel Walters, associate producer David Kent and associate producer Courtney Lovejoy speak with leaders across the economy, as well as elected officials and municipal leaders, to learn about business trends, advances in health care, eco-friendly initiatives and other positive stories that they could feature on the In View series with Larry King.