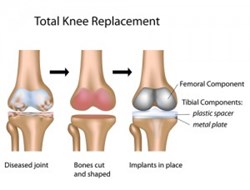 'We like to inform our viewers about improvements across the health care industry.'- an In View series producer
Boca Raton, FL (PRWEB) January 10, 2014
While procedures like joint replacements remain major surgeries that can intimidate patients, news reports say that the rates of death and other complications have decreased dramatically. Producers for the In View series, an educational series carried on cable TV outlets, announced today that they'll look for stories about how various medical procedures have become safer. The show's producers will inform viewers about how procedures like knee replacements, hip replacements, rotator cuff surgery, back fusion and more have become safer and more effective, resulting in major improvements in patients' quality of life.
The In View series hosted by Larry King (855-446-8439) reaches TV audiences across the United States, informing viewers about notable advances, trends and achievements across American culture. Producers for the In View show (561-279-3550) identify intriguing and upbeat stories and happenings to share with television audiences across the country and internet users worldwide. Producers like associate producer Rachel Van Drake, senior associate producer Joel Walters, associate producer John Patrick, associate producer Karla Sullivan and associate producer Courtney Lovejoy speak with leaders across society and throughout the economy to identify notable organizations, firms, professionals and companies to showcase on the television program.
In View hosted by Larry King generally focuses on promising developments and encouraging stories. Associate producer Diane Shandler, associate producer Brian Cahill, associate producer David Kent, associate producer Derrick Milhous and other members of the In View Larry King producer team find leading, innovative and successful cities, schools, businesses, medical facilities and other entities to feature on the In View TV series.