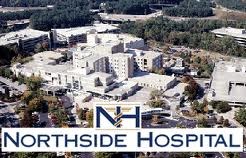 We plan to continue featuring leading hospitals across America. - an In View series producer
Boca Raton, FL (PRWEB) December 13, 2013
Across the country, doctors and surgeons at hospitals and other medical facilities continue to push boundaries and improve treatments of various diseases and health conditions. Producers of the In View series, an educational series distributed to television audiences across America that has showcased advances in the treatment of many conditions and diseases, announced today the posting of more videos dedicated to medical advances to the show's YouTube channel. Producers of the In View TV series, which features Hall of Fame broadcaster Larry King, have found numerous examples of medical facilities and programs that have led the way in treating diseases, including blood cancers and bone marrow disorders. Members of the TV program's dedicated production team include associate producer Rachel Van Drake, senior associate producer Joel Walters, associate producer Brian Cahill, associate producer Karla Sullivan and associate producer David Kent.
In View hosted by Larry King (561-279-3550) has highlighted leaders in many medical fields and specialties. Producers for the In View series hosted by Larry King like associate producer Courtney Lovejoy, associate producer John Patrick, associate producer Diane Shandler and associate producer Derrick Milhous locate medical specialists, doctors and treatment centers that have achieved great results in helping patients beat diseases like cancer, heart disease and more.
The In View Larry King producer team looks for stories of achievement and ingenuity throughout the economy. The In View show (855-446-8439) profiles successful companies, innovative entrepreneurs, ground-breaking businesses, cutting-edge hospitals and treatment programs nationwide. Check out the show's YouTube channel for a sampling of its programming.