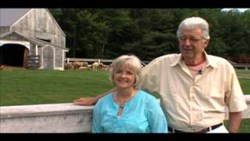 People generally like to hear about positive business stories, and we like to feature stories about positive business subjects, like the rebound of American manufacturing - an In View Series producer
Boca Raton, FL (PRWEB) January 12, 2014
Across the U.S. economy and in many corners of the United States, consumers and businesses seek out products made in America. On Friday, producers for the In View series hosted by Larry King (561-279-3550), an educational and uplifting TV program distributed to TV audiences across the country, said that they plan to seek out many more stories about companies that manufacture their products at home. Already, many companies have begun to repatriate their manufacturing operations, finding it more economical to domestically manufacture their products. A number of companies have concluded that the quality of domestically-produced products exceeds that of goods produced overseas. Producers for the In View TV series like associate producer Brian Cahill, associate producer Courtney Lovejoy, associate producer Rachel Van Drake, associate producer John Patrick and senior associate producer Joel Walters will try to find examples of companies that proudly produce their products in the country to showcase on the nationally-distributed TV program.
The In View show's producers identify fascinating stories across American culture to present on the program, which reaches TV viewers across the country and internet users worldwide. In View series producers like associate producer Diane Shandler, associate producer Karla Sullivan, associate producer Derrick Milhous, associate producer David Kent and other members of the In View Larry King producer group speak with industry leaders, elected officials, government figures, academic leaders and other individuals across society to identify notable achievements, trends, advances and stories to feature on In View hosted by Larry King (855-446-8439).
Please visit the program's YouTube channel to view some of the show's video segments.