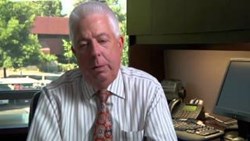 We enjoy finding upbeat stories about community banks, medical providers and other subjects to feature on the show - an In View series producer.
Boca Raton, FL (PRWEB) December 16, 2013
The award-winning production team behind the In View series, an educational television program distributed to TV audiences across the United States and internet users around the world, announced today that it had posted several video clips to the show's revamped YouTube Channel. The series, which will next air on Wednesday morning at 7 a.m. EST and PST on the Discovery Channel, features enlightening looks at numerous subjects, advances and trends across the American economy and throughout U.S. culture. Producers for the television program, including team members like associate producer Rachel Van Drake, associate producer Derrick Milhous, associate producer David Kent, associate producer Karla Sullivan and associate producer John Patrick, locate notable stories about medical facilities, companies, medical specialists and leaders in various industries and fields to highlight on the TV program.
The production team of In View hosted by Larry King looks all over the United States and Canada for stories and examples of achievement, ingenuity, progress, advancement and other such positive themes to present on the In View TV series. Producers for the In View TV show, led by senior associate producer Joel Walters, discover stories about leading corporations, partnerships and organizations throughout society that have distinguished themselves in various ways. Show producers such as associate producer Brian Cahill, associate producer Diane Shandler and associate producer Courtney Lovejoy find stories about community banks that go above and beyond the norm to offer their customers first-rate banking services. They also uncover stories about notable medical specialists, mental health specialists and mental health facilities that have helped to improve patients' health and quality of life.