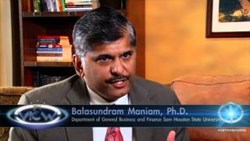 We hope to feature more leading universities across America in the weeks and months ahead - an In View series producer.
Boca Raton, FL (PRWEB) January 27, 2014
Earlier today, the production team behind the enlightening TV program In View hosted by Larry King announced that it had added new videos to the program's official YouTube Channel. The videos showcase a leading hedge fund that espouses responsible investing and a university leading the way in offering online education courses. The In View TV series reaches television audiences across America, informing them about many different topics, with programming that touches upon environmental subjects, business practices, medical advances, education topics, financial matters, health care subjects and much more. The In View Larry King producer group finds noteworthy and topical subject material throughout the United States and Canada to present on the program. Producers for the show, like associate producer Diane Shandler, associate producer Brian Cahill, Walter Waiters executive producer, senior associate producer Joel Walters and associate producer Rachel Van Drake speak with leaders in many fields and industries, as well as municipal leaders and elected officials, to identify noteworthy subjects to feature on the TV program.
Producers of the In View Series with Larry King (561-279-3550) emphasize feel-good stories throughout American society, identifying examples and stories of leadership, progress, achievement and innovation. Associate producer John Patrick, associate producer Courtney Lovejoy, associate producer Karla Sullivan and associate producer David Kent of the In View show's production team look for industry-leading firms and corporations to spotlight on the show, as well as professionals in various industries and fields like medicine to profile.
Check your local listings to see when the In View series hosted by Larry King (855-446-8439) will next air in your area, or visit the official website for the In View series to learn more about the TV program.