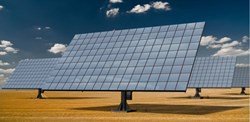 'We want to showcase advances and improvements in renewable energy across the United States.'- an In View series producer.
(PRWEB) October 16, 2013
A recent story in USA Today highlighted the surge in patent applications relating to renewable energy. From solar panels that capture solar energy for re-use to wind turbines that take advantage of wind energy to produce electricity, people, organizations, companies and governments around the globe increasingly look to tap into alternative energy sources. The producers of the In View series (561-279-3550), an educational series distributed on numerous cable TV outlets, including on the Discovery Channel, have announced plans to highlight some of the improvements and innovations that have made renewable energy more practical and cost-effective, thus reducing the demand for fossil fuels. In View show producers like associate producer Karla Sullivan, associate producer David Kent, associate producer Courtney Lovejoy and senior associate producer Joel Walters have identified noteworthy stories about innovative companies that have made improvements to technology to make alternative energy sources more feasible. The series has also looked at how public and private utilizes across the country have turned to "green" energy sources to provide energy for their customers.
Producers of In View hosted by Larry King like associate producer Seth Goldberg, associate producer Hema Krishan and others seek out stories of achievement, progress and success in many areas of society. Along with encouraging stories relating to the environment, the In View series hosted by Larry King (855-446-8439) reviews advances across the health care industry, as well as innovations in education, stories of agricultural advancement, examples of business success. Associate producer Diane Shandler, associate producer Rachel Van Drake, associate producer Andrew Wohl and other members of the production team for the In View TV series look for interesting stories all across the U.S. and Canada to present on the show.