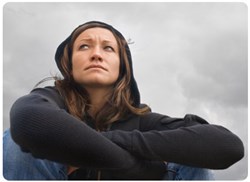 We want to inform viewers about pertinent health subjects that impact viewers across America. - an In View Series producer
Boca Raton, FL (PRWEB) December 02, 2013
According to "Psychology Today," Seasonal Affective Disorder (SAD) affects as many as 10 million people across the United States, and another 10 to 20 percent of the population may experience mild SAD. The acronym for the disorder, SAD, appropriately describes its symptoms, which include feelings of sadness, lack of energy, lethargy, lack of interest and fatigue. The production team of In View hosted by Larry King (855-446-8439, an educational television program carries on cable TV outlets across the United States, announced today that they will look into SAD as part of its continuing coverage of health and mental health subjects that affect Americans across the country. Show producers like associate producer Brian Cahill, associate producer Courtney Lovejoy, senior associate producer Joel Walters and associate producer Judi Marcus identify noteworthy stories about many subjects in all parts of the U.S.
The In View Series (561-279-3550) features interesting looks at stories, developments and trends that impact businesses, families, communities and consumers across the country, including medical stories and health-related subjects. The In View Larry King producer team speaks with doctors, health administrators, specialists and patients from coast to coast to bring the In View show's viewers across the country stories about many fields of medicine. The producers of the In View series hosted by Larry King, including team members like associate producer John Patrick, associate producer David Kent, associate producer Rachel Van Drake and associate producer Karla Sullivan, look for stories about new treatments for diseases and health conditions such as SAD and NTM. The In View TV series also educates TV audiences across the country about little-known and misunderstood health conditions and diseases.
Please visit the official In View website to learn more about the program, which reaches millions of TV viewers on cable outlets like the Discovery Channel. The show's producers, including associate producer Diane Shandler, associate producer Seth Goldberger and associate producer Derrick Milhous, update fans about upcoming video shoots and airings on the website, as well as on the show's social media accounts.