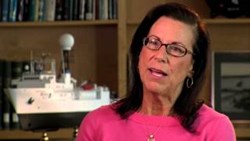 With concerns rising about the value of a college education, we want to look at colleges that provide graduates with valuable degrees and educations. - an In View series producer
Boca Raton, FL (PRWEB) January 30, 2014
Although it has become increasingly apparent that a college education carries more weight and helps job seekers find employment faster, many commentators have bemoaned the quality of higher education and the increasing costs of higher education. Earlier today, producers for the In View series hosted by Larry King, an educational TV series announced that they will look for stories about universities and colleges that have taken steps to improve the quality and value of the educations they provide for students for a series planned for the summer or fall. The In View series presents high-quality, informative programming about a broad collection of topics, stories and happenings across society. Its producers, including associate producer Brian Cahill, associate producer Diane Shandler and Walter Waiters executive producer, find interesting subjects throughout the United States and Canada to present on the cable program, which reaches audiences across America.
The show's producers, including associate producer John Patrick, associate producer David Kent and associate producer Karla Sullivan, identify encouraging and noteworthy stories across the U.S. and Canada to feature on In View hosted by Larry King. They look for examples of excellence, achievement, innovation and advancement across society. The In View series with Larry King (561-279-3550) spotlights corporations, medical facilities, leading professionals, academic institutions and other entities across American life.
Senior associate producer Joel Walters, associate producer Courtney Lovejoy, associate producer Rachel Van Drake and other members of the In View Larry King producer group will look for examples of universities and colleges that prepare students for successful careers and deliver quality educations and quality college experiences.