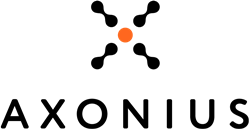 NEW YORK (PRWEB) August 27, 2019
Cybersecurity Asset Management company Axonius today announced it has raised $20 million in Series B funding, led by new investor OpenView. Existing investors Bessemer Venture Partners, YL Ventures, Vertex, WTI, and Emerge also participated in the round, bringing the company's total funding to $37 million to date. Mackey Craven, partner at OpenView, has joined the Axonius Board of Directors.
This funding enables Axonius to continue to accelerate demand for its Cybersecurity Asset Management Platform, the only asset management solution on the market today that leverages existing security investments to gain unmatched visibility into an organization's asset inventory. By seamlessly connecting to over 135 security and management solutions, Axonius uncovers solution coverage gaps and automatically validates and enforces security policies.
The funding will also be used to drive customer acquisition and expedite product innovation following rapid growth and industry validation. Earlier this year, Axonius was named RSA Conference's "Most Innovative Startup 2019" for solving the asset management challenge, the security industry's most fundamental, long-standing problem.
"In 2019 alone, we saw more than a 400% increase in Annual Recurring Revenue (ARR), adding Fortune 500 companies as customers and managing more than 3 million assets at public and private companies worldwide," said Dean Sysman, CEO and co-founder, Axonius. "We've found a way to solve this decades-old problem, and this funding will allow us to double down on our mission to enable our customers to take control of their assets and rest assured their environments are secure."
Helping to fulfill that mission is Mackey Craven, who joins the Axonius Board of Directors. His appointment will enable him to help guide the company as it continues to assist organizations with eliminating the work required to understand all of their assets, devices, and users, and automatically validate their adherence to security policies.
"There's a tendency to solve enterprise-level problems with complex, heavy solutions," said Mackey Craven, partner at OpenView and new Axonius board member. "But Axonius is taking the opposite approach by solving asset management with an elegant solution that customers love. It's time we turn the tide on a problem that has plagued organizations for decades, and we believe Axonius is well positioned to do just that."
While asset management has been a nagging, decades-old challenge, the simple, agentless approach by Axonius is being rapidly embraced by organizations worldwide.
"There has never been a tool that does what Axonius does," said Jeffrey Gardner, director of information security, Landmark Health. "And I didn't realize there was a solution to the problem, so we never tried to solve it. Asset management, policy validation, and cyber hygiene are so inconvenient and manual, but so essential. Since we're able to move from a 3-month audit window to an automated, daily audit, we can immediately track improvement and move much faster to take action. The time saved on the manual audit itself is valuable, and I can conservatively say that we're 70% better off than we were before now that we have Axonius."
"We see organizations having increasingly broad and complex IT environments, with security teams often struggling to keep up with all the changes," said Fernando Montenegro, principal analyst with 451 Research. "This is partly why we see asset management experiencing a resurgence right now, given that security teams need asset visibility to better understand and secure their environments. Axonius has a different take on asset discovery, which has the potential to simplify and speed up the process."
About Axonius
Axonius is the cybersecurity asset management platform that gives organizations a comprehensive asset inventory, uncovers security solution coverage gaps, and automatically validates and enforces security policies. By seamlessly integrating with more than 135 security and management solutions, Axonius is deployed in minutes, improving cyber hygiene immediately. Covering millions of devices at customers like the New York Times, Schneider Electric, ThermoFisher, Landmark Health, AppsFlyer, and many more, Axonius was named the Most Innovative Startup of 2019 at the prestigious RSAC Innovation Sandbox and was named Rookie Security Company of the Year by SC Magazine. For more visit Axonius.com.
About OpenView
OpenView, the expansion stage venture firm, helps build rapidly expanding software companies into market leaders. Through our expansion platform, we help companies hire the best talent, acquire and retain the right customers and partner with industry leaders so they can dominate their markets. Our focus on the expansion stage makes us uniquely suited to provide truly tailored operational support to our portfolio companies. Learn more about OpenView at ov.vc.