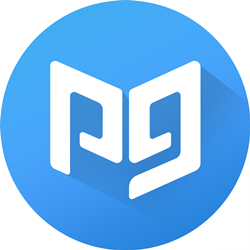 "ProGuides is committed to helping gamers get better, and instructors make real money," said Sam Wang, CEO of ProGuides. "With $2M in total payouts, video game coaching is now a legitimate gig economy option, and we expect the market to only grow with persistent demand for personalized instruction."
LOS ANGELES (PRWEB) December 22, 2020
ProGuides, gaming's leading on-demand training platform, has paid its coaches more than $2,000,000 since the feature exited beta nearly a year ago. Founded in 2015, the startup has helped gamers improve their play with a huge catalog of 52 on-demand, video-first courses instructed by the industry's top professionals and personalities. In 2019, ProGuides extended its on-demand product by launching live coaching, a feature that pairs gamers with immediately available instructors across six of gaming's most competitive titles. Since launch, ProGuides has facilitated over 70,000 sessions averaging 22 minutes each and costing approximately $20 on average. Of the 1,500-plus ProGuides coaches, the top 10 each earn more than $6,000 a month.
"ProGuides is committed to helping gamers get better, and instructors make real money," said Sam Wang, CEO of ProGuides. "With $2M in total payouts, video game coaching is now a legitimate gig economy option, and we expect the market to only grow with persistent demand for personalized instruction."
Per a Nielsen report, the safer-at-home season caused by a worldwide pandemic has led to a 45% spike in gaming activity. ProGuides directly credits that activity to user growth in subscriptions, engagement, and coaching sessions. Beyond a service, ProGuides has also become a content hub with regular strategy reviews and breakdowns of the latest patches and in-game calibrations. The company's YouTube catalog hosts a total of 2.2M+ subscribers and has recorded 390M+ views across eight channels, each dedicated to a competitive title.
"ProGuides is more than courses and coaching," said Kristoph Oedman, co-founder of ProGuides. "We're building a community of gamers looking to improve, and in the process, support each other. To do that, we're creating a 360-degree vision around our professional content and remain committed to best serving the unique personalities that count on ProGuides to get better."
While serving as a headquarters for the dedicated player looking for high-level training, ProGuides is also a comprehensive resource for the less-traditional gamer. Young professionals with busy schedules count on the coaching platform to pair with an experienced player, skip the random - and often inferior - matchmaking, and ultimately, make the most out of their playing time. Parents are hiring coaches to keep up with their kids and maintain a common hobby. Fans of top video game streaming personalities also often visit ProGuides to play with a celebrity gamer and share that 'brag badge' with their online social circle. In all, gamers around the world are reimagining ProGuides' coaching platform for various uses, and the startup remains committed to providing a legitimate gig-economy option for qualified gamers.
With $2,000,000 already paid to ProGuides coaches, the platform is proving the job's legitimacy and its long-term potential. For more information on your readers can become a ProGuides coach, including a dedicated tour by the product team, reach out to the media contact above, or visit: http://bit.ly/ProGuidesCoaching