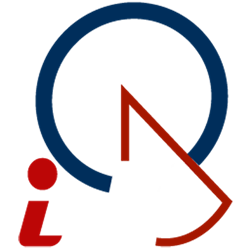 iQuanti is committed to helping companies run their digital marketing more effectively, through focus on data.
Hoboken, NJ (PRWEB) August 22, 2013
Digital Marketing and Analytics company iQuanti has been ranked #240 in the Inc. 500|5000 list of fastest growing companies in the U.S. iQuanti, headquartered in Hoboken, NJ, is committed to helping companies run their digital marketing more effectively - to attract more customers digitally through focus on data.
iQuanti is #30 among Inc.'s top 100 Advertising and Marketing companies based on its 1796% growth in revenues over the last three years. "The digital world generates enormous amounts of data. Companies can significantly increase the effectiveness of their digital marketing by making better use of this data", said Vish Sastry, CEO and chief geek at iQuanti. "With the right amount of focus on data, iQuanti sees big opportunities for companies to improve their digital ROI."
iQuanti has created proprietary digital analytic solutions to help companies with web analytics, search marketing and development services. The company works with several Fortune 500 clients and uses integrated teams of analytics professionals, marketers and technologists to drive insights and solutions that achieve strong results .
Methodology
Inc. magazine has been the premier print publication for entrepreneurs and business owners for over 30 years. The 2013 Inc. 500|5000 is ranked according to percentage revenue growth when comparing 2009 to 2012. To qualify, companies must have been founded and generating revenue by March 31, 2009. Additionally, they have to be U.S.-based, privately held, for profit, and independent--not subsidiaries or divisions of other companies--as of December 31, 2012. Companies on the Inc. 500 are featured in Inc.'s September issue. They represent the top tier of the Inc. 5000, which can be found at http://www.inc.com/5000.
About iQuanti, Inc.
iQuanti, Inc. is a data driven Digital and Analytics company. The company offers solutions in Search Marketing, Local Search, Search Engine Optimization, Web Analytics and Development. iQuanti's investment into proprietary digital marketing and analytic solutions has helped the company drive strong results for its clients. The company has offices in New York Metro area, Chicago and Bangalore. Read more: http://www.iquanti.com.