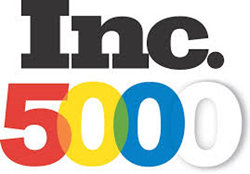 It's great to again be recognized as part of Inc.'s list of the fastest-growing companies.
San Francisco, CA (PRWEB) August 18, 2015
Viscira, a leading provider of interactive, new-media communication solutions and software products for the life sciences industry, announced today that the company has been named to the Inc 500/5000 List of fastest-growing companies in North America. This marks the fourth consecutive year that Viscira has been included on Inc.'s list with an impressive three-year sales growth rate of 65 percent.
"It's great to again be recognized as part of Inc.'s list of the fastest-growing companies." said Dave Gulezian, Viscira's President & CEO. "At our size, it becomes more challenging to achieve the growth rates needed for inclusion while maintaining our strong profitability metrics. We continue to innovate as a company to provide exceptional value and impact for our life science clients."
The Inc 500/5000 list has been a prestigious and well-respected yardstick for the nation's most innovative and successful organizations. Viscira joins other prominent companies featured on this year's list such as Yelp, Pandora, and Zillow. Companies on the 2015 list have generated aggregate revenue of $205 billion, while generating 647,000 jobs, over the past three years.
"The story of this year's Inc. 5000 is the story of great leadership. In an incredibly competitive business landscape, it takes something extraordinary to take your company to the top," says Inc. President and Editor-In-Chief Eric Schurenberg. "You have to remember that the average company on the Inc. 5000 grew nearly six-fold since 2012. Business owners don't achieve that kind of success by accident."
About Viscira
Viscira is dedicated to the design and development of new-media communication solutions and interactive software applications for the life sciences industry. Viscira provides a suite of programs that integrate best-in-class technology to deliver engaging and memorable content via various electronic channels. For more information, please visit the company's website at http://www.viscira.com or contact Noёl Ashekian at (617) 429-0834.
More about Inc. and the Inc. 500|5000
Methodology
The 2015 Inc. 5000 is ranked according to percentage revenue growth when comparing 2011 to 2014. To qualify, companies must have been founded and generating revenue by March 31, 2011. They had to be U.S.-based, privately held, for profit, and independent--not subsidiaries or divisions of other companies--as of December 31, 2014. (Since then, a number of companies on the list have gone public or been acquired.) The minimum revenue required for 2011 is $100,000; the minimum for 2014 is $2 million. As always, Inc. reserves the right to decline applicants for subjective reasons.
About Inc. Media:
Founded in 1979 and acquired in 2005 by Mansueto Ventures, Inc. is the only major brand dedicated exclusively to owners and managers of growing private companies, with the aim to deliver real solutions for today's innovative company builders. Winner of the National Magazine Award for General Excellence in both 2014 and 2012. Total monthly audience reach for the brand has grown significantly from 2,000,000 in 2010 to over 13,000,000 today. For more information, visit http://www.inc.com.
The Inc. 500|5000 is a list of the fastest-growing private companies in the nation. Started in 1982, this prestigious list of the nation's most successful private companies has become the hallmark of entrepreneurial success. The Inc. 5000 Conference & Awards Ceremony is an annual event that celebrates their remarkable achievements. The event also offers informative workshops, celebrated keynote speakers, and evening functions.
Press Contact
Noёl Ashekian
Marketing Communications Manager - Viscira
Phone: (617) 429-0834
Email: nashekian(at)viscira(dot)com