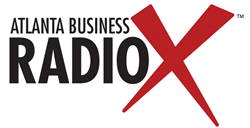 These shows are designed to offer a peer-to-peer alternative to mainstream content, free of fluff and talking heads.
Atlanta, Georgia (PRWEB) June 25, 2015
Incentive industry expert Steve Damerow is CEO of Incentive Solutions, an Atlanta-based sales channel and travel incentives provider, and is continuing his company's tradition of active client interaction and idea-sharing by hosting his own news radio show called "Business Matters." Damerow's show is among Business RadioX's talk radio content featuring industry experts, entrepreneurs, and analysts discussing a variety of issues and ideas that impact business. Business RadioX's earned media podcasts are commercial-free with no interruptions. These shows are designed to offer a peer-to-peer alternative to mainstream content, free of fluff and talking heads. Industry insiders can talk freely and candidly about their first-hand business experiences. Incentive Solutions is excited to contribute to the fresh ideas, debates, and advice that Business RadioX is endorsing. The half-hour podcasts will be published on the Incentive Solutions news blog and on Business Radio X.
With his "Business Matters" show, Damerow's intention is to embrace business entrepreneurship, exploring how companies go to market within their own unique supply chain and framing challenges as opportunities. Damerow's incentive company specializes in helping B2B organizations meet their goals, as it can be difficult to reach consumers in a sales channel environment.
Damerow has extended an open invitation to all of his clients to make an appearance on "Business Matters" and explore industry topics. With these lively conversations, Incentive Solutions hopes to shed light on emerging industry trends and share effective B2B sales strategies.
About Incentive Solutions
Incentive Solutions, Inc. was founded in 1994 and is based in Atlanta, GA. Part of The ISI Group, consisting of Incentive Solutions, Loyaltyworks, and Travel Solutions, Incentive Solutions offers online rewards, travel incentives, and debit card reward programs. Since its creation, Incentive Solutions has been an innovator in the incentive industry by utilizing emerging online technologies that help companies increase sales, engage and motivate employees, encourage customer loyalty, create positive work environments, and enrich sales channel relationships.
Incentive Solutions
1-866-567-7432
2299 Perimeter Park Drive, Suite 150
Atlanta GA 30341