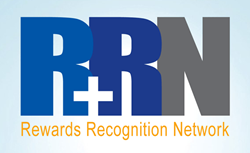 Our app allows contractors to receive instant push notifications about product promotions, or submit warranties and invoices on the spot.
Atlanta, Georgia (PRWEB) August 04, 2015
Incentive Solutions, an Atlanta-based incentives provider, made big news thanks to the exciting release of their mobile app. In their upcoming July issue, Reward & Recognition Network magazine will be featuring details about the app, its capabilities and its role in evolving incentives technology. The app is part of Incentive Solutions' ongoing commitment to producing incentive program technology that keeps pace with today's increasingly connected and on-the-go society.
Incentive Solutions' clients are often business-to-business (B2B) organizations who maintain extended distribution, dealer and contractor networks. Communication, which is essential to an effective incentive program, is often hindered in this setup. Mobile app technology addresses this problem by making online reward program functions available to sales channel partners anytime, anywhere, whether in the office or out in the field. Incentive Solutions is one of the first incentive companies to utilize mobile technology, with features specifically designed for real-world B2B needs. "Our app allows contractors to receive instant push notifications about product promotions, or submit warranties and invoices on the spot," said Luke Kreitner, Vice President of Sales at Incentive Solutions.
The app utilizes phone scanner technology to capture product barcodes so users can either make an instant in-store purchase with their reward points or add items to a personal wish-list. Other standard features include enrollment, saved logins, access to earned points balance and the ability to view or edit personal profile information.
The Rewards & Recognition Network (RRN) includes a website, digital and print magazine, and email newsletter focused on the art and science of rewards. RRN takes a look behind the curtain at the innovations and best practices that allow organizations to find the right employee recognition and reward solutions for their needs. Incentive Solutions is honored that RRN has singled them out as leaders in online reward program tech.
About Incentive Solutions
Incentive Solutions, Inc. was founded in 1994 and is based in Atlanta, GA. Part of The ISI Group, consisting of Incentive Solutions, Loyaltyworks, and Travel Solutions, Incentive Solutions offers online rewards, travel incentives, and debit card reward programs. Since its creation, Incentive Solutions has been an innovator in the incentive industry by utilizing emerging online technologies that help companies increase sales, engage and motivate employees, encourage customer loyalty, create positive work environments, and enrich sales channel relationships.
Incentive Solutions
1-866-567-7432
2299 Perimeter Park Drive, Suite 150
Atlanta GA 30341