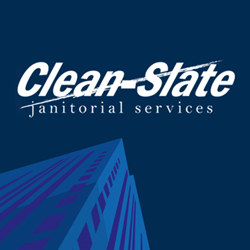 We want to make sure that, as we continue to provide a high level of commercial cleaning services, we're also ensuring we are environmentally responsible
(PRWEB) December 11, 2014
Clean-Slate Janitorial Services (http://www.Clean-Slate.ca), a Greater Toronto Area-based professional cleaning company that specializes in commercial office cleaning, retail maintenance, floor restoration, carpet cleaning, and construction site cleanup, is announcing that it is using a new line of Safeblend cleaning products for its commercial cleaning and retail janitorial services.
"We want to make sure that, as we continue to provide a high level of commercial cleaning services, we're also ensuring we are environmentally responsible," says Sam Panousis, owner and operator of Clean-Slate Janitorial Services. "Using Safeblend products achieves both of these goals and is in line with the high standard of service we set for ourselves."
Panousis explains that the latest brand of Safeblend products, which is what it's adopted, was created by Chemotec in 2005. Safeblend products were particularly chosen for their green benefits, including being non-toxic, non-corrosive, and biodegradable. They also contain no ammonia and are made without any bleach or carcinogens,
"Safeblend has a wide array of product lines, offering products in floor care, bathroom care, multi-purpose cleaners, and even dish, bathroom, and specialty cleaners," he adds. "With the experience of Chemotec behind the Safeblend brand, we are confident that making the switch to Safeblend will be a positive move for both us and our clients."
"It's really a win-win for everyone involved," Panousis concludes. "Being conscious of the company's impact on the environment is a priority for every business these days, and it should be. We at Clean-Slate Janitorial Services have always been environmentally responsible, but using Safeblend products takes our sensitivity towards the environment to another level."
More information on the environmental benefits of Safeblend products can be found at http://www.safeblend.com/en/about-safeblend or by contacting Clean-Slate Janitorial Services, a provider of office and commercial cleaning services.