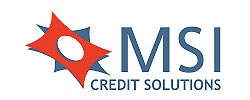 Frisco, TX (PRWEB) August 02, 2013
As of July 3, Terry Barnes became the new part owner of MSI Credit Solutions, joining President Ricardo Mendiola. Barnes had been previously involved with helping MSI Credit Solutions develop the company's proprietary system. Barnes will continue to be involved in the development of the company's proprietary system to continuously provide clients with outstanding credit repair services as well as assisting with daily operations within the company.
Barnes joins MSI with over 12 years experience as a senior manager with direct responsibility over daily operations. Barnes has business ownership experience and Big 5 consulting experience with Ernst & Young and Keane Inc. Barnes was also a founding member of both Golf Club One, a custom golf club retailer and a web development firm, serving as the senior managing member of that entity until he sold his interests in 2002.
Barnes graduated from the University of North Texas with a degree in Accounting Control Systems and significant coursework in Finance. He went on to complete post-graduate work at Southern Methodist University in System Engineering and Database Administration. Barnes served as a Signal Support Systems Specialist in the 141st QM Co. of the U.S. Army Reserves and left honorably after seven years of service.
Some key areas that Barnes will lead for MSI Credit Solutions include information technology, business strategy, business process, marketing, product & business development, service delivery and financial reporting.
MSI Credit Solutions is happy to officially welcome Barnes to the MSI Credit Solutions family and look forward to many more years of the company's success and development.
About the company:
MSI Credit Solutions provides superior credit restoration and comprehensive consulting services that are reliable and affordable. They embody amicable communication with their clients through each phase of the restoration and rebuilding process. MSI can help clients increase their credit score and develop strategies for credit repair. They pride themselves in catering to each individual's needs, while simultaneously providing personal attention that each client deserves. For more information and a free credit consultation, please visit their website at http://www.msicreditdfw.com.