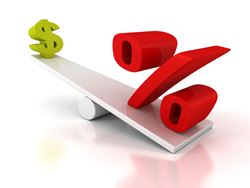 It's crucial for businesses to measure the successes of their marketing efforts
Seattle, Washington (PRWEB) March 27, 2014
In a recent article, Fannit.com released crucial tips for marketing managers looking to make their managed marketing campaigns as efficient as possible in sales lead generation.
The article is designed to help marketing managers and business owners learn how to evaluate their current campaigns and bring refined accountability to marketing action and spend.
The 5 key elements listed in the article allow companies to set the foundation for effective marketing strategies by maximizing their budget spend.
Fannit lays the groundwork for understanding these strategies by walking readers through key points of marketing data and the unique aspects of marketing that they affect. In laying this foundation, the article helps explain how businesses can learn to market effectively and cost efficiently in order to make persistent improvements in their efforts.
The article covers details like: getting clear on revenue goals and targeting buyer personas, understanding lead and sales conversion rates, assessing which campaigns are successful, and marketing investment clarity.
"It's crucial for businesses to measure the successes of their marketing efforts," said Fannit Marketing Strategist, Tony Lael. "Learning to market effectively and cost efficiently is like any other great skill a business has learned before and takes an investment in time, energy, capital and a persistent commitment by those involved to make continuous improvements every step of the way."
The article also includes practical advice on what roles should be filled when utilizing a full marketing team.
About Fannit
Fannit.com is a full service internet marketing agency that helps companies increase their online presence through engaging and well placed content. They service Seattle area and U.S. based companies for content development, SEO, PPC, E-mail, Press Release, and Website Conversion Optimization.