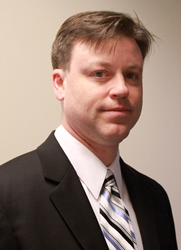 There is a good deal of concern that by creating economies of scale, it will lead to increased efficiency on the one hand, but at the same time will put a lot of people out of work.
San Francisco, CA (PRWEB) December 17, 2015
In light of a November 5, 2015, CNN article about the Trans-Pacific Partnership (TPP), a 12-nation treaty that touches on 40 percent of the global economy, attorney David Makman, of the Law Offices of David A. Makman, discusses the potential that the treaty could cause in international litigation and dispute resolution.
"TPP will increases trade between American and foreign companies; however, disputes are a natural consequence of increased trade, and when disputes arise, there will be a greater need for lawyers with international dispute-resolution experience," said Makman. "Additionally, TPP includes significant provisions regarding arbitration, which could lead to increased use of alternate dispute-resolution forums that are not necessarily bound by the laws of any particular country."
Makman adds that there is a good deal of concern about the impartiality and transparency of such courts. Arbitration is private, not subject to significant judicial review and is therefore not a very transparent method of dispute resolution, which has its advantages and disadvantages for the parties depending on the substance of the dispute.
Makman further states that he is seeing increased use of the U.S. discovery system to get evidence in international disputes. In some cases, parties want to get evidence from the U.S. in support of litigation outside the U.S., and in some cases parties want to use the U.S. discovery system to obtain evidence that is located overseas. Resolving international discovery issues requires review of treaties, and the rules differ greatly from country to country. Makman, for example, has been involved in a number of cases that involve the extraterritorial reach of the U.S. courts.
"When countries enter into international trade pacts like TPP, they let their citizens do business with foreigners more freely," said Makman. "This naturally leads to more cross-border disputes and it becomes necessary to make it easy for courts in member countries to assert jurisdiction over foreign defendants. When such disputes arise, it is best to work with lawyers that specialize in such disputes."
For example, adds Makman, the procedures for serving process, taking discovery and enforcing judgments in cases involving Canadian or Mexican defendants are relatively easy. In contrast, disputes involving Asia are much more complicated. Japan has never felt comfortable with the U.S. court system, due in part to the discovery rules and in part to the availability of punitive damages in the U.S. As a result, Japan has limited the ability of U.S. courts to assert jurisdiction over Japanese citizens. However, TPP could increase the amount of international litigation, and member countries such as Japan may encounter pressure to change the way they interface with the US legal system.
"TPP is problematic in that it is likely to cause significant disruption of economies," said Makman. "There is a good deal of concern that by creating economies of scale, it will lead to increased efficiency on the one hand, but at the same time will put a lot of people out of work."
About David Makman
David Makman is an attorney with the Law Offices of David A. Makman, a boutique firm with an international practice whose attorneys focus on legal issues involving technology and disputes in a number of areas. For more information or to schedule a consultation, please call (650) 242-1560.
About the NALA™
The NALA offers local business owners new online advertising & small business marketing tools, great business benefits, education and money-saving programs, as well as a charity program. For media inquiries, please call 805.650.6121, ext. 361.