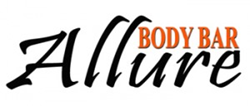 Manzilians aren't painless, but they shouldn't force anyone to have to deal with that level of discomfort.
Toronto, Canada (PRWEB) June 03, 2014
Allure Body Bar (http://www.AllureBodyBar.com), Toronto's leading waxing specialist, is releasing its comments on the recent incident that saw a Washington D.C. man arrested for indecent exposure. The man claims he'd just had a "manzilian" and the itching was so bad he had to remove his pants.
"It may sound like a funny situation, but it's important to get a manzilian from a reputable facility that knows what they're doing," says Alaa, co-founder of Allure Body Bar. "Manzilians aren't painless, but they shouldn't force anyone to have to deal with that level of discomfort."
The man claims the itching from the manzilian was being irritated by his jeans and that he had no choice but to remove his pants. "Whether or not this story is fabricated is not really the issue," continues Alaa. "The more important lesson is that anyone interested in getting a part of their body waxed needs to be cautious of who they trust. At Allure, we pride ourselves on being knowledgeable about our services. That's not necessarily true for everyone else." (Source: Hanson, H., "Man Blames Indecent Exposure on Irritating Manzilian," May 25, 2014; http://www.huffingtonpost.com/2014/05/25/david-foskette-manzilian-indecent-exposure_n_5389106.html.)
Suspicion as to the validity of the man's story has been raised. One female witness claims to have seen the man touching himself while in his vehicle. He was later approached by police at a Burger King where he denied any wrongdoing and explained the circumstances of the manzilian to the officers.
There are post-wax care tips that should be followed, according to Alaa, including wearing plain cotton underwear, not scratching the area, and staying off of tanning beds and out of steam rooms for a minimum of two days.
"Professionals should be the only ones conducting these types of procedures," Alaa concludes. "The results will be much more comfortable."
Allure Body Bar in Toronto is focused on all-over body care and specializes in Brazilian and manzilian waxes, as well as the eight-minute "Quickzilian" procedure. Their certified waxing experts deliver the smoothest, most painless, and most hair-free results in a relaxing and fun environment. Allure Body Bar also offers skin-lightening services using South Beach Skin Solutions, an all-natural formula designed for intimate areas. Allure Body Bar is conveniently located at 735 Danforth Avenue in Toronto, just east of Pape Avenue. To learn more about Allure Body bar, visit the company's web site at http://www.AllureBodyBar.com or contact Allure Body Bar by phone at 416-461-2400 or by e-mail at info(at)allurebodybar(dot)com.