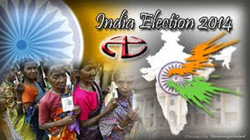 The election victory by the BJP will be a eally good thing for U.S. retirement investors looking to use a self-directed IRA to invest in India
New York, NY (PRWEB) May 21, 2014
IRA Financial Group, the leading provider of self-directed IRA LLC structures, expects that in light of the sweeping victory of India's opposition party and its pro-business leader, India will become a more stable and investment friendly atmosphere for U.S. self-directed IRA investors. On May 16, 2014, the Bharatiya Janata Party (BJP) and its allies won more than the 272 seats needed for a majority in Parliament, pushing the long-dominant Congress party from power and setting the stage for Hindu nationalist Narendra Modi to become the next prime minster of the world's largest democracy. "The election victory by the BJP will be a eally good thing for U.S. retirement investors looking to use a self-directed IRA to invest in India, " stated Adam Bergman, a tax partner with the IRA Financial Group
The IRS has always permitted an IRA to make IRS approved investments outside the United States, such as India real estate IRA. "With IRA Financial Group's self-directed IRA LLC solution, investors can make foreign IRS approved investments using their U.S. retirement funds," stated Mr. Bergman. According to a number of clients interviewed by IRA Financial Group, one major attraction of making investments into India with a self-directed IRA LLC solution is that it allows one to better diversify their retirement portfolio by investing in a county and currency that they have familiarity with.
"Because Mr. Modi, 63, the son of a tea seller who rose to become chief minister of the western state of Gujarat, campaigned on a platform that focused on economic development -- not religion, we believe that the election results will be a very good opportunity for retirement investors as it should make India more business and investment friendly, which is certainly welcome in light of the past regulatory and bureaucratic rules," stated Mr. Bergman.
IRA Financial Group's true self-directed IRA LLC solution involves the establishment of a limited liability company ("LLC") that is owned by the IRA (care of the IRA custodian) and managed by the IRA holder or any third-party. As manager of the IRA LLC, the IRA holder will have control over the IRA assets to make U.S. or foreign IRS approved self directed IRA investments tax-deferred and without custodian consent.
The IRA Financial Group was founded by a group of top law firm tax and ERISA lawyers who have worked at some of the largest law firms in the United States, such as White & Case LLP, Dewey & LeBoeuf LLP, and Thelen LLP.
IRA Financial Group is the market's leading provider of "checkbook control Self Directed IRA and Solo 401(k) plans. IRA Financial Group has helped thousands of clients take back control over their retirement funds while gaining the ability to invest in almost any type of investment, including real estate without custodian consent.
To learn more about the IRA Financial Group please visit our website at http://www.irafinancialgroup.com or call 800-472-0646.