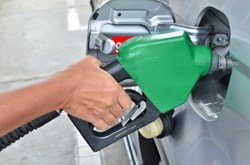 The new list of Indiana companies is expected to generate simpler methods for the average vehicle owner to compare prices that companies are charging to national rates in the U.S
Evansville, IN (PRWEB) December 19, 2013
American consumers are now spending more to insure vehicles compared with rates offered only 10 years ago, according auto industry estimates. The Auto Pros company has completed the installation of its state-by-state insurance finder tool online and is now featuring Indiana auto insurance company quotes at
http://www.autoprosusa.com/insurance.
This improved research tool that is open to the public can be one tool used for locating inexpensive insurance plans companies are offering in the United States. The Indiana companies that are now participating in the quotes system online are able to underwrite coverage plans for 92 counties in the state.
The updated state research system that the Auto Pros company is now featuring has improved access to a larger list of states this company has added in 2013. Ohio, Kentucky and Michigan were recently included to expand the Midwest providers of auto insurance for car owners to research online.
"The new list of Indiana companies is expected to generate simpler methods for the average vehicle owner to compare prices that companies are charging to national rates in the U.S.," said a source for the Auto Pros company.
One of the updated features that is exclusive to the state-by-state research now available is the location based matching that is provided. Instead of of using mailing address details to locate new insurers, a broad search of a zip code inside the state search tool is programmed to return more companies quoting online policies.
"Easier research is offered using the system that is provided online to simplify all car owner comparisons for pricing and coverage amounts companies are offering," the source included.
The Auto Pros company insurance research system is expected to be modified in 2014 to include additional states in North America. Insurance regulations in some states prevent display of pricing from independent sources.
Other tools to help drivers find coverage policies for high mileage vehicles currently exist online. A locator for warranty information can be used at http://autoprosusa.com/auto-warranty by any car owner.
About AutoProsUSA.com
The AutoProsUSA.com company solutions that are provided on the company website ensures that all visitors can look up auto parts for sale, warranty provider packages and automotive insurance programs designed for U.S. drivers. The AutoProsUSA.com website continuously updates the amount of services that the general public has access to online to create a larger resource for daily use online. The company contact solutions includes a toll-free telephone number system and online forms of contact that all consumers now have access to visiting the company portal online.